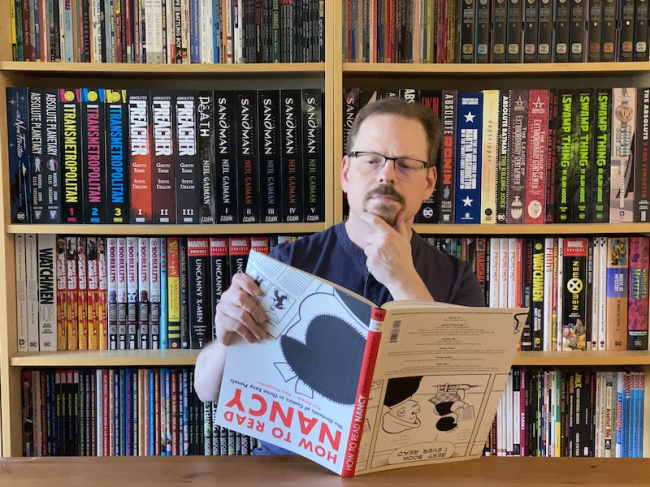 Dynamite Entertainment has hired Scott Nybakken as its new Director, Marketing. Nybakken's responsibilities will include overseeing Dynamite's monthly solicitations and interviewing creators for Dynamite's TikTok, Instagram, and YouTube channels. He will work with Dynamite's Director of Sales Vince Letterio and Marketing Coordinator Vincent Faust and report to VP of Sales and Marketing Alan Payne.
Nybakken's career in the industry began in 1993, when he signed on as Managing Editor for
The Comics Journal.
He left there after a year and went to work for DC Comics in 1999 as Assistant Manager – Legal Affairs, then moved to the Collected Editions department after a year and worked his way up from Associate Editor to Senior Editor. He left DC in June 2021 for a post as Senior Editor at Insight Editions.
Dynamite's previous Director, Marketing was Adam Phillips, who also spent a considerable part of his career at DC (see "
People on the Move: DC Vet Adam Phillips Goes to Dynamite
").