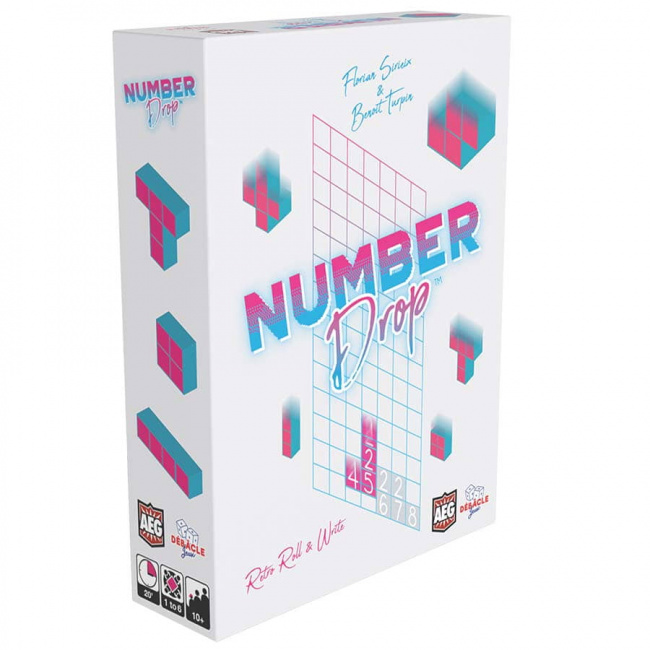 Alderac Entertainment Group will release
Number Drop
, a new dice game, for release into retail on August 18, 2023.
In Number Drop, players roll dice to create shapes with numbers and drop them as efficiently as possible onto their board. Once the dice are placed, they can circle combinations of identical or consecutive numbers on the dice in order to score. The players will have to create combos with the dice before their opponents do, and the game ends when a player makes it to the Game Over line on the board. The player with the most points wins the game.
The game box comes with 4 Number dice, a Shape die, a Block board, 10 Block tiles, a scorepad, and a rulebook. This game is for one to six players, ages 10 and up, and plays in 20 minutes. It will retail for $24.99.
Alderac Entertainment Group will also release Point City, a new card game by Flatout Games, into retail (see "'Point City'").