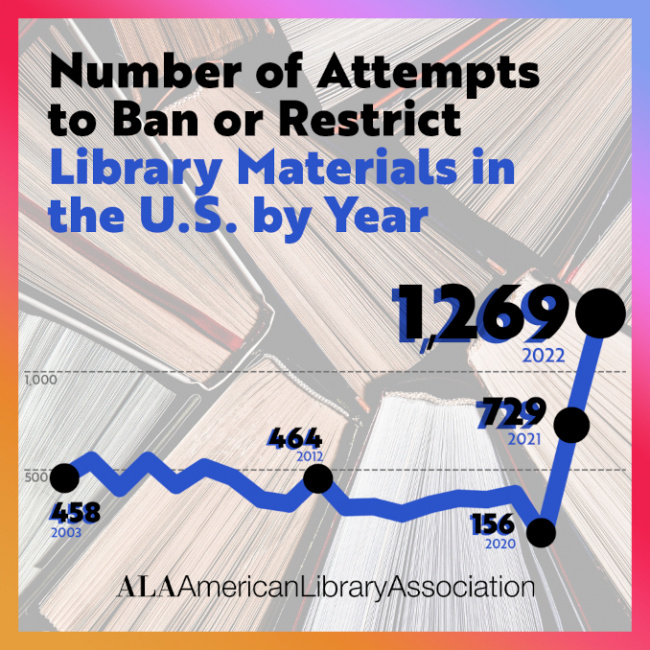 Demands to censor library books and resources have increased by more than 8X since 2020, a rate of change revealed by data on library book challenges released by the American Library Association. The ALA documented 1,269 demands to censor library resources in 2022, nearly doubling the 729 challenges in 2021, and over eight times the 156 challenges in 2020 (see "
'Gender Queer' Most Challenged in 2021
"). The 2022 number was the highest since the ALA began tracking challenges over 20 years ago. "Of those titles, the vast majority were written by or about members of the LGBTQIA+ community and people of color," the ALA said in its announcement.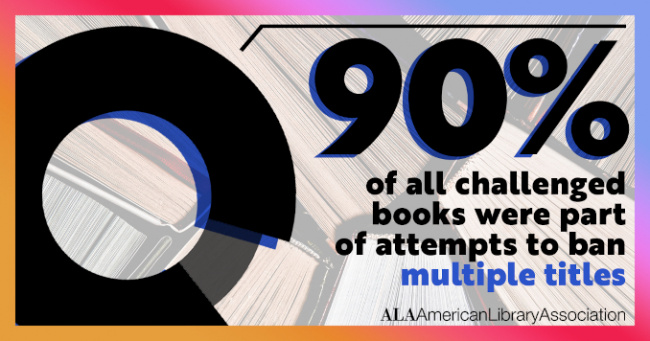 "Overwhelmingly, we're seeing these challenges come from organized censorship groups that target local library board meetings to demand removal of a long list of books they share on social media," Deborah Caldwell-Stone, director of ALA's Office for Intellectual Freedom," said in a statement accompanying the announcement. "Their aim is to suppress the voices of those traditionally excluded from our nation's conversations, such as people in the LGBTQIA+ community or people of color.
Caldwell-Stone explained why that's important to everyone. "Each attempt to ban a book by one of these groups represents a direct attack on every person's constitutionally protected right to freely choose what books to read and what ideas to explore," she said. "The choice of what to read must be left to the reader or, in the case of children, to parents. That choice does not belong to self-appointed book police."