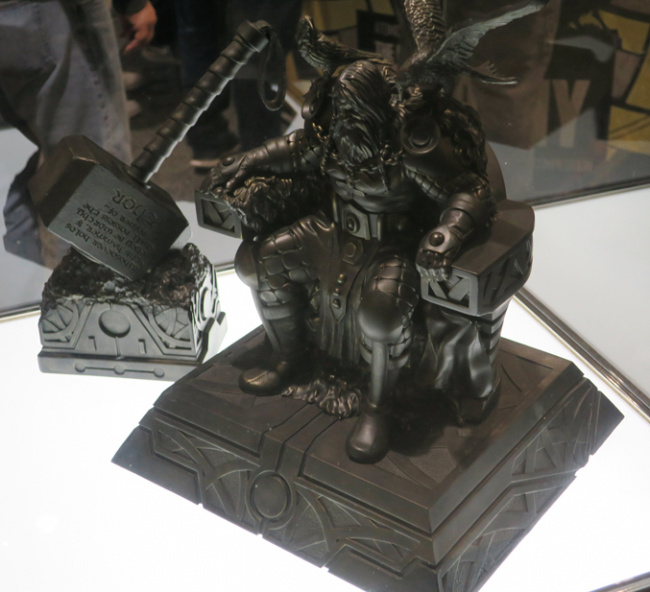 At Adepticon 2023, ICv2 got a firsthand look at the miniatures submitted for The Path of the Worthy, Atomic Mass Games' miniatures painting competition.
This contest was designed to give painters a chance to show off their skills at decorating Marvel Crisis Protocol miniatures. Contestants submitted miniatures in four categories: Single Miniature, Duel, Squad, and The Destined. Each category was judged based on creativity, atmosphere, technical skill, narrative, and consistent application of skill, and submissions in each category would win bronze, silver, and gold medals.
One submission from each category would win a Mighty award and be given a Mjolnir trophy, and one grand prize winner would be chosen to receive the title of Worthy, taking home the Odin trophy. In addition to Marvel Crisis Protocol miniatures, AMG also featured some of the Star Wars miniatures in the contest. ICv2 captured pictures of these high-quality painted miniatures as the competition was going on.
For more ICv2 Miniatures Week news and features, click here.
Click on Gallery below for full-size images of the submissions!