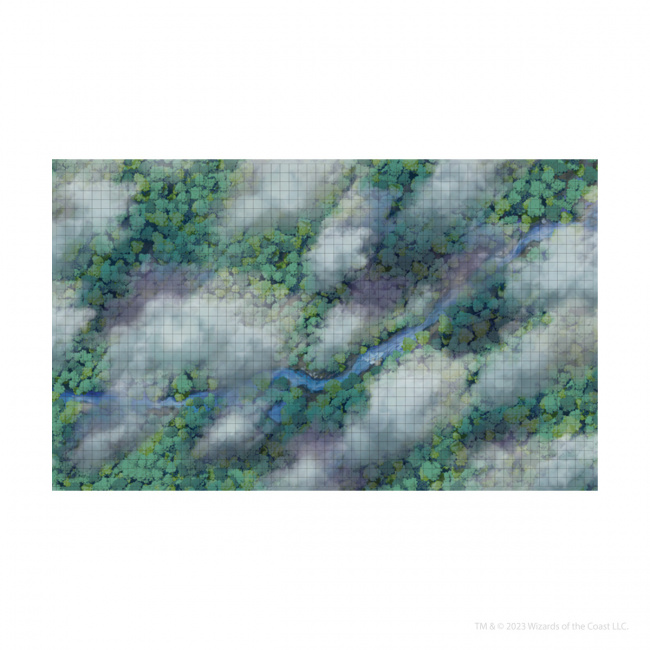 WizKids revealed four new
D&D Icons of the Realms
Premium Battle Mats for release into retail in August 2023.
These new mats are made of neoprene and non-woven fabric. When laid out on the tabletop, they measure 3' by 5' and have 1" grid lines. The four mats available for preorder depict Plains, Desert, Sky, and Stone scenic battlegrounds.
Each mat will retail for $79.99.
WizKids also unleashed D&D Icons of the Realms: Seas & Shores - Maw of Sekolah Boxed Figure, which will release into retail (see "Two-headed Shark for 'D&D Icons of the Realms'").
For more ICv2 Miniatures Week news and features, click here.
Click on Gallery below for full-size images!