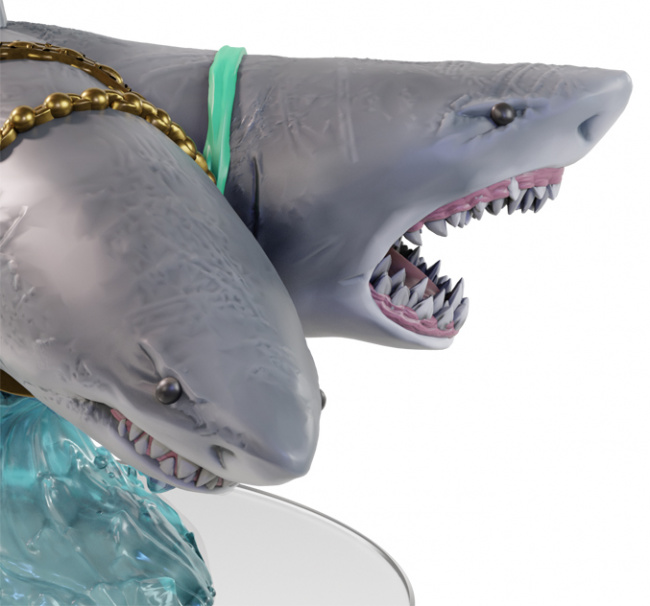 WizKids unleashed
D&D Icons of the Realms: Seas & Shores - Maw of Sekolah Boxed Figure
, which will hit retail in September 2023.
The Maw of Sekolah is one of the most deadly adversaries an adventurer can come up against when travelling through a shark typhoon. This avatar to the sahuagin god is a massive two-headed shark that eats sacrifices captured by the sahuagin. The Maw of Sekolah comes as a highly detailed pre-painted figure ready to add to a collection or to the tabletop for players to battle.
It will retail for $29.99.
WizKids revealed D&D Icons of Realms: Seas & Shores, a new miniatures booster set, for release into retail (see "'D&D Icons of Realms: Seas & Shores'").
For more ICv2 Miniatures Week news and features, click here.
Click on Gallery below for full-size images!