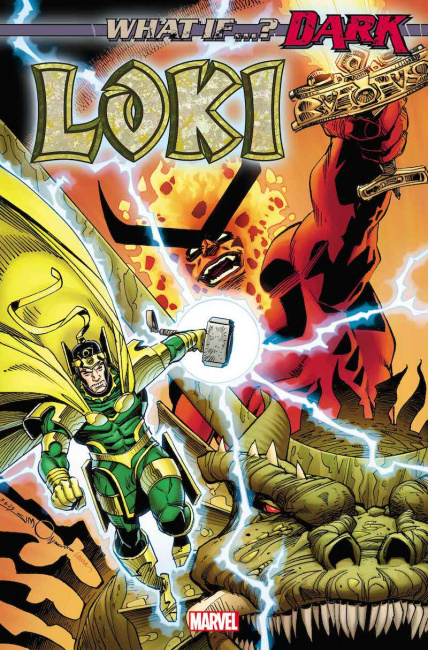 Marvel Comics is reviving its "What If…?" concept with a new series of one-shots that present some darker alternatives to key moments in Marvel history. The series will launch in July, with two issues apiece planned for July and August.
The stories so far:
What If…? Dark: Loki #1, by writer Walter Simonson and artist Scot Eaton, looks at what Midgard would be like if Loki were running things. The issue will be out on July 5 with a cover by Simonson.

What If…? Dark: Spider-Gwen #1, co-written by Gerry Conway and Jody Houser with art by Ramon Bachs, imagines what would have happened if Spider-Man, not Gwen Stacy, had died on the bridge. Release date is July 19 and the cover artist is Greg Land.

What If…? Dark: Venom #1, by writer Stephanie Phillips and artist Jethro Morales, has Ben Grimm returning from space after Secret Wars to find the Fantastic Four has trapped a dangerous symbiote who attaches itself to Ben, creating a new Venom. The comic is slated for August 2 and will have a cover by Philip Tan.

What If…? Dark: Moon Knight #1, by writer Erica Schultz and artist Edgar Salazar, starts with Moon Knight being slain by Bushman, resulting in the emergence of a new champion, Luminary, who is bent on revenge. This issue is scheduled for August 16 and the cover will be by Salazar.
Marvel plans to announce more issues in the future.

Click on Gallery below for covers!