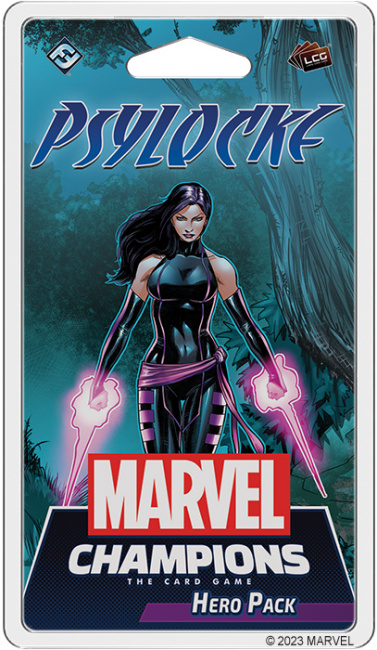 Fantasy Flight Games announced
Psylocke
, a new Hero Pack for
Marvel Champions: The Card Game
, which is headed to retail in September 2023.
Psylocke enters Marvel Champions as a playable hero able to join up with either X-Force and the X-Men. Her pre-constructed Justice deck comes with 17 signature cards to help her thwart the schemes of villains. She can switch between Psi-Knives and Psi-Katanas, allowing her multiple ways of dealing damage.
This Hero Pack contains 40 cards and will retail for $16.99.
Fantasy Flight Games will also release NeXt Evolution, an expansion for Marvel Champions: The Card Game, into retail (see "'NeXt Evolution'").
Click on Gallery below for full-size images!