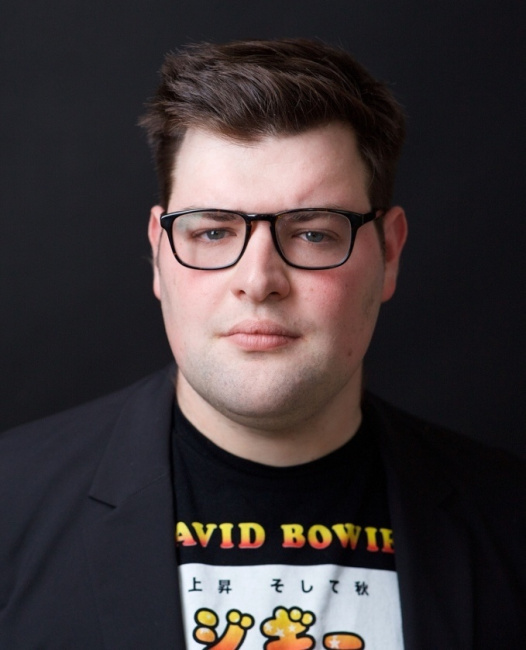 IDW Publishing, which laid off 30% of its staff last week amidst news of declining revenues and the delisting of its stock from the New York Stock Exchange, today announced a major organizational restructuring.
The company has hired Josh Frankel as its new Chief Digital Officer. Frankel was previously the founder and CEO of Z2 Comics before leaving the company in October 2022 (see "Leadership Change at Z2").
Mark Doyle and Tara McCrillis will be the new Co-Publishers. Doyle, a former DC Executive Editor, came to IDW in 2021 as the Editorial Director of Originals, heading up a the company's new initiative (see "ICv2 Interview: Mark Doyle on the IDW Originals Line"). Tara McCrillis was hired in 2019 as IDW's Director of Design & Production (see "IDW Announces Hires in Sales, Marketing, and Operations").
Jamie S. Rich, another DC alum, has been promoted to Editor in Chief; Rich came to IDW in 2022 as Executive Editorial Director after a short stint at Tapas (see "IDW Hires Three").
Last week, when the news of the layoffs broke, the company announced that Davidi Jonas, son of IDW's Chairman and Chairman of the Board Howard Jonas, would step in as CEO and that Amber Huerta had been promoted to COO (see "IDW Lays Off 39% of Staff, Delists Stock").
"We have a streamlined, integrated organization with an awesome new leadership team," Jonas said in a statement accompanying the announcement. "We are working toward robust profitability, alongside superior marketing, sales, licensor relations, as well as best-in-industry terms for creators, increased live and digital fan engagement, novel play modalities, and continued (and elevating) dedication to authentic, engaging storytelling and entertainment. I have, thank God, had tremendous fortune in my young career, and have a track record of creating value, and with the blessing of an amazing team of colleagues, I guarantee that IDW will embody a spirit of fun & excellence."