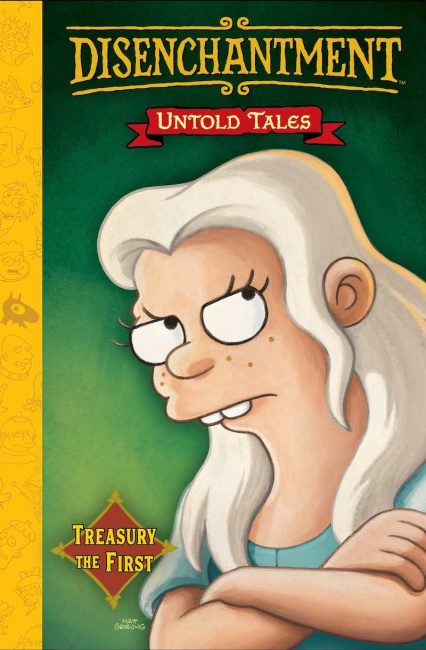 Titan Comics will publish three graphic novels based on Simpsons creator Matt Groening's Netflix series
Disenchantment.
The first two issues of the comics were published in 2019 as a convention exclusive, but the rest of the material has never been published before.
Disenchantment, an animated satire set in a medieval fantasy kingdom, features a hard-drinking princess, her elf companion, and her personal demon. It debuted in 2018 (see "'Disenchantment' Trailer"), around the time that Groening's Bongo Comics, which published the Simpsons comics, became defunct (see "The End of Bongo Comics"). In 2019, Groening announced he had formed a new publisher, Bapper Books, and the first two Disenchantment comics were released as a San Diego Comic-Con exclusive under that imprint. Although 17 issues, over 500 pages, were created, the rest of the comics were never released.
The fifth season of Disenchantment is currently in post-production.
Titan will publish the first volume of Disenchantment: Untold Tales on September 19, 2023, as a 224-page hardcover with an MSRP of $24.99.
Click Gallery below for preview!