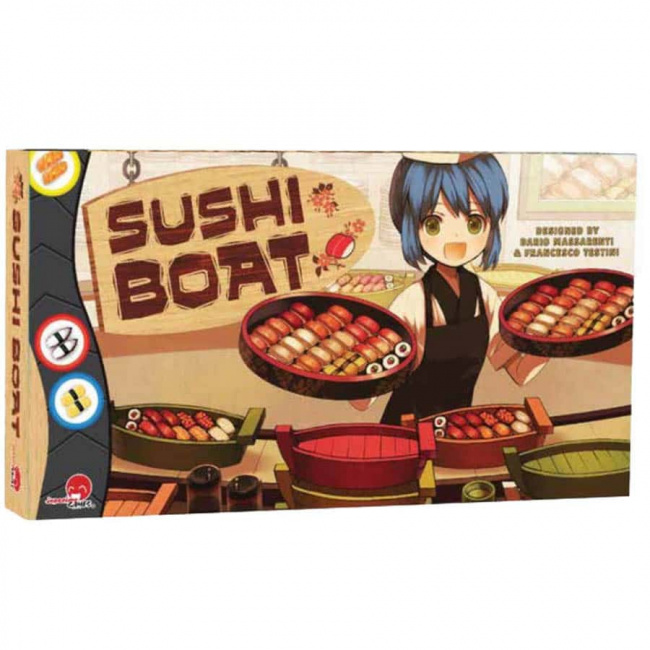 Japanime Games will release
Sushi Boat
, a worker placement game, into retail in August 2023.
Sushi Boat was crowd-funded back in 2021, receiving $44,921 from 842 backers (about $53 per backer). It is a worker placement game where players deploy their workers to try and collect various sushi plates that are traveling along a game board conveyor belt. They have to act fast to grab the best dishes because if a plate remains on a conveyor belt too long, it will end up discarded. The goal of the game is to collect the best dishes to score points and win the game.
This game is for two to five players, ages 8 and up, and play in 30 minutes. It will retail for $59.95.
Japanime Games also recently unveiled Bananya: The Card Game and four expansions for preorder (see "'Bananya: The Card Game'").