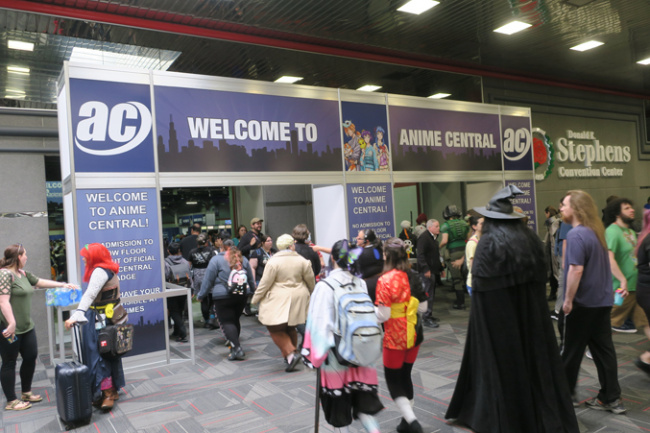 ICv2 once again returned to Anime Central, which was held at the Hyatt Regency O'Hare and the Donald E. Stephens Convention Center in Rosemont, IL on May 19-21, 2023. This was ACEN's second year back after the COVID-19 pandemic; the 2022 show boasted over 33,000 unique attendees (see "
Anime Central 2022 Photos
"). The 2023 show was absolutely packed with attendees, seeking to have some fun and show off their new costumes. This first article offers up a look at the anime industry booths that were at the show as well as pictures of some of the best cosplay outfits.
Click on Gallery below to continue the story!