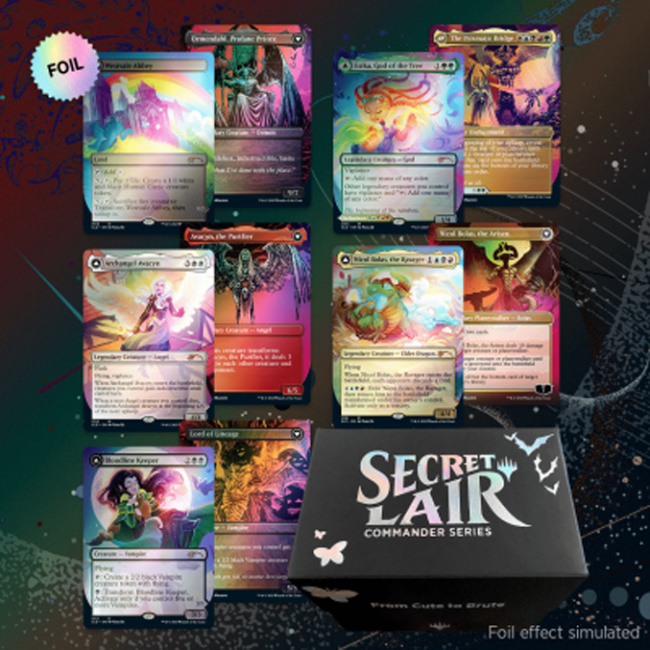 Wizards of the Coast abruptly ended its
From Cute to Brute
sale, which offered up a $149.99
Magic: The Gathering
Commander Deck as a
Secret Lair
drop set.
The
From Cute to Brute
sale ended as awkwardly and without warning as it had originally begun back on May 8, 2023 (see "
Commander Deck
"). What was also odd about the end of this sale was the language used declare that the sale was over. WotC specifically made a note of saying "Sale Ended" in the Twitter post (see below). This is a far cry from declaring that the "Product Has Sold Out," which has led to some speculation as to how well this particular sale went. At $149.99, this Commander deck is $50 more than the
Heads I Win, Tails You Lose
offered back in 2021 (see "
'Secretversary' Sets for 2021
"). The delivery of
Heads I Win, Tails You Lose
was also delayed over a year, which may be something that
Secret Lair
collectors could still have on their minds.