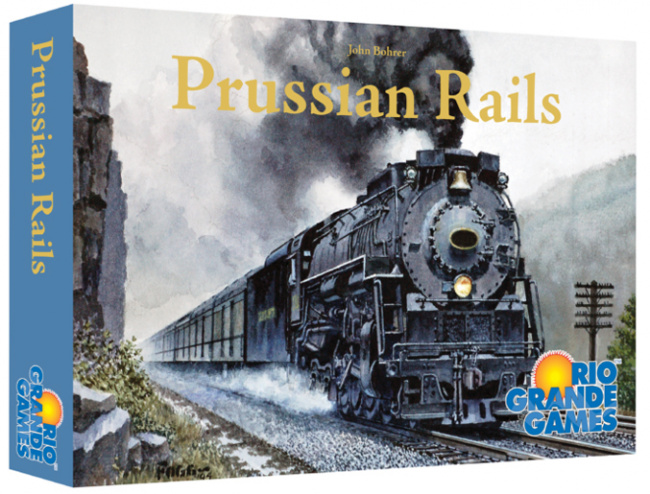 Rio Grande Games will release
Prussian Rails
, a new John Bohrer railroad game, into retail in summer 2023.
In Prussian Rails, railroads in 1830s Germany are expanding fast and players need to build them up. They will invest in rails all across Germany as they balance competing with their opponents against cooperating with them for potential returns on investments. The game features an unique turn order mechanism, which sets the game apart from other railroad builders.
This game is for three to five players and plays in 90 to 120 minutes. It will retail for $39.95.
Rio Grande has announced Balkan Railways and Wabash Cannonball (see "Pair of John Bohrer Rail Games").