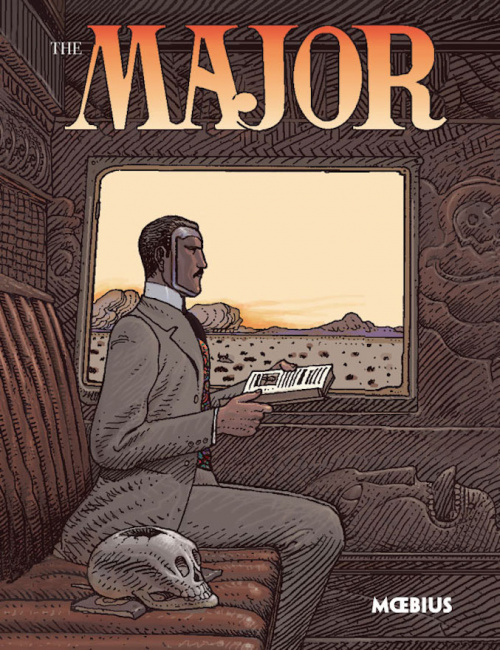 Dark Horse Comics will publish
Moebius Library: The Major,
one of his later works and one that interrogates the relationship between the creator and the created. The book will be published as a 184-page hardcover on February 6, 2024, in bookstores and February 7, 2024, in comic shops, with an MSRP of $39.99.
The Major first appeared in
The Airtight Garage,
an early work, and in this later, more improvisational piece, he heads back to that space in a story that evolves from the comical to the sublime, as the Major desires to break the bonds of comics and forge an existence in the real world. Moebius worked on the book for over 10 years, from 1997 to 2009, and it was published in 2011, just a year before his death.