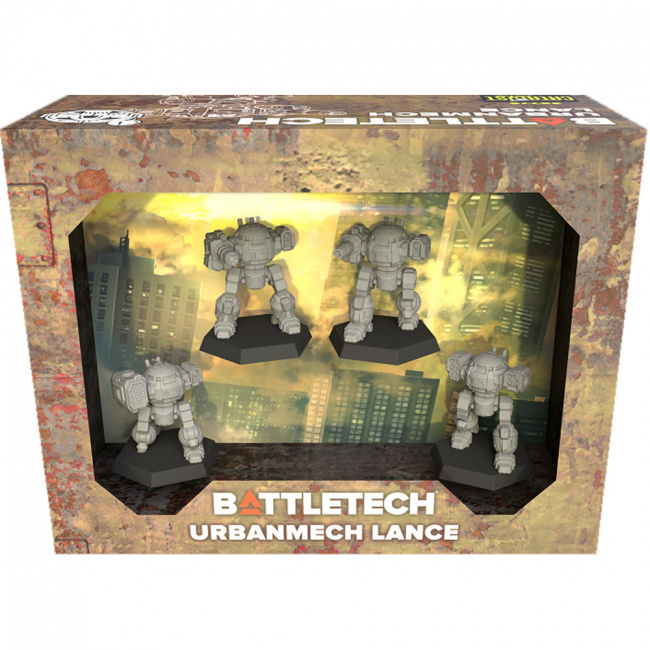 Catalyst Game Labs has announced a trio of new boxed miniatures sets for use with
BattleTech
and
Battletech Alpha Strike,
all releasing later this month.
The
UrbanMech Lance Force Pack
features four variants of the bubble-shaped mech that has become a mascot of sorts for the game, including a new pose for the UM-R60 and a new ilClan Era design, plus four MechWarrior pilot cards and four Alpha Strike cards. MSRP is $29.99.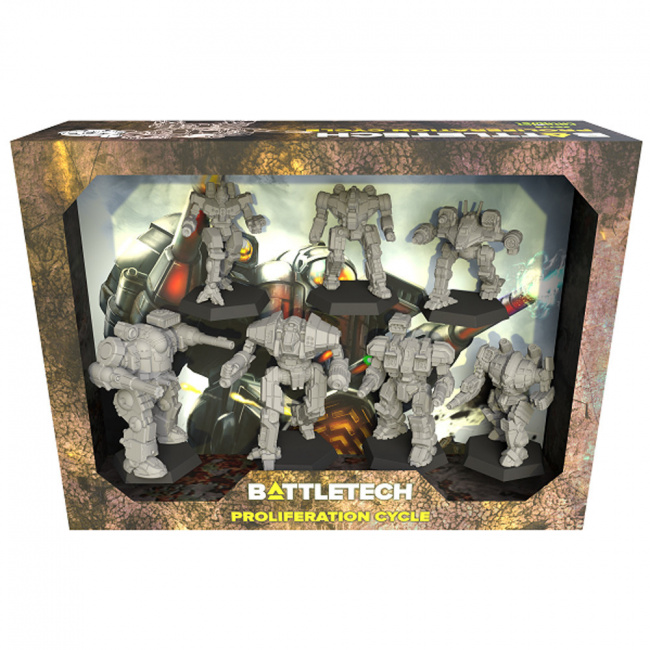 The
Proliferation Cycle Boxed Set
offers seven pioneer mech designs from the Proliferation Cycle story anthology, including the first Clan OmniMech, as described in the
Interstellar Operations: Alternate Eras
supplement. Also included are seven Mechwarrior cards and seven Alpha Strike cards. MSRP is $44.99.
Rounding out the trio is
Snord's Irregulars Assault Lance
, which comes with four larger mechs: Spartan, FrankenMech, Guillotine, and Highlander, along with four MechWarrior cards and four Alpha Strike cards. MSRP is $29.99.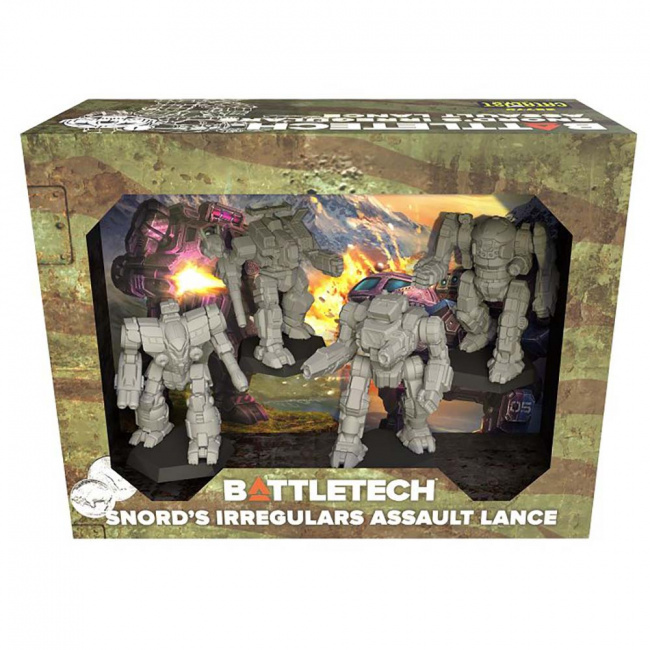 All miniatures are supplied unpainted. Some assembly may be required. All three kits are compatible with both games.
BattleTech
is enjoying a renaissance in popularity following very successful Kickstarter campaigns, the most recent supporting the
BattleTech: Mercenaries
release (see "
Adepticon 2023 News: Catalyst Launches 'BattleTech: Mercenaries' Kickstarter
"). ICv2 had a chance to chat with Catalyst's owner Loren Coleman about the resurgence in the game (see "
ICv2 Interview: Catalyst Game Labs' Loren Coleman
"). Catalyst has also launched a line of
BattleTech
plush toys this year (see "
Two More Adorable 'BattleTech: Plushytechs' Head to Retail
").
Alpha Strike
, a skirmish-scale version of the game, released last year (see "
'BattleTech Alpha Strike' Boxed Set Storms into Retail Stores
").
Click on Gallery below for full-size images!