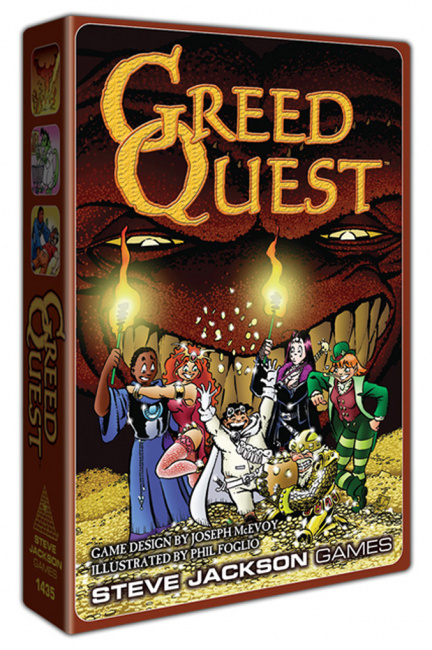 Steve Jackson Games will release
GreedQuest
, a new edition of the classic card game, for release into retail on June 28, 2023.
GreedQuest is an unpredictable game where players race to the bottom of a dungeon to grab The Hoard of treasure. Getting to the bottom is easy, but actually making it out is another story because everyone else is looking to thwart that effort. Players each have their own decks of cards that they can utilize to impede the progress of the other players while trying to get out of the dungeon first. Some these cards can also change the rules, which will throw another wrench in players' strategies. The game is designed by Joseph McEnvoy and illustrated by original Magic: The Gathering artist and Girl Genius co-creator Phil Foglio (see "Phil and Kaja Folio's 'Girl Genius'").
This game for three to six players, ages 8 and up, and plays in 30 minutes. It will retail for $29.95.