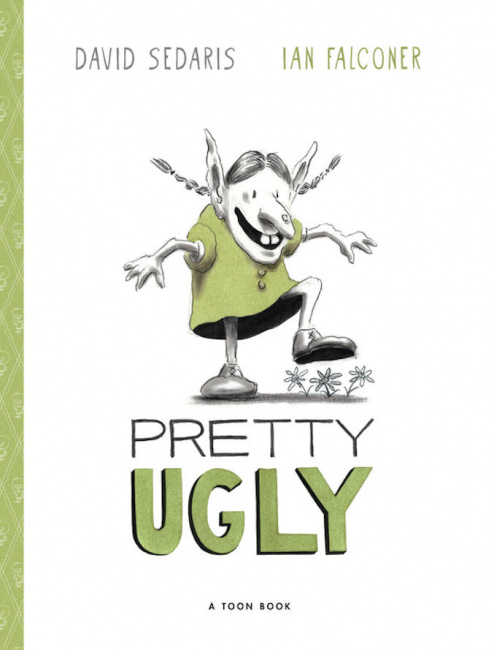 Toon Books will publish
Pretty Ugly,
a children's picture book by
New Yorker
writer David Sedaris and the late Ian Falconer, the artist who created the Caldecott Honor children's book
Olivia
and its sequels. This will be Sedaris' first book for children, and it is the first of Falconer's works to be announced since his death in March 2023. The 32-page hardcover, rated for ages 5-7, will be published in February 2024 with an MSRP of $18.99.
Pretty Ugly was originally created for the 2001 anthology Little Lit: Strange Stories for Strange Kids (see "Strange Stories for Strange Kids"), edited by Francoise Mouly, then the publisher of Raw and now the publisher of Toon Books, and her husband, Art Spiegelman. In a statement accompanying the announcement, Mouly called the book "a funny fable that manages to reveal a profound lesson about tolerance," adding, "It's a perfect example of visual storytelling." Mouly said that she had thought for years about publishing the story as a standalone picture book, but it didn't become a priority until recently. "With the systematic attacks so-called conservatives are leveling on all those they see as deviant or even just different, it felt urgent to publish a tale with such a clear moral center," she said. "David and Ian agreed and earlier this year, we finalized the editing and design, prepping it for Spring 2024 publication. A few weeks before he died, I sent Ian the dummy and—in true Ian style—he remarked, 'this looks great. I can't wait to see it bound...and gagged.'"