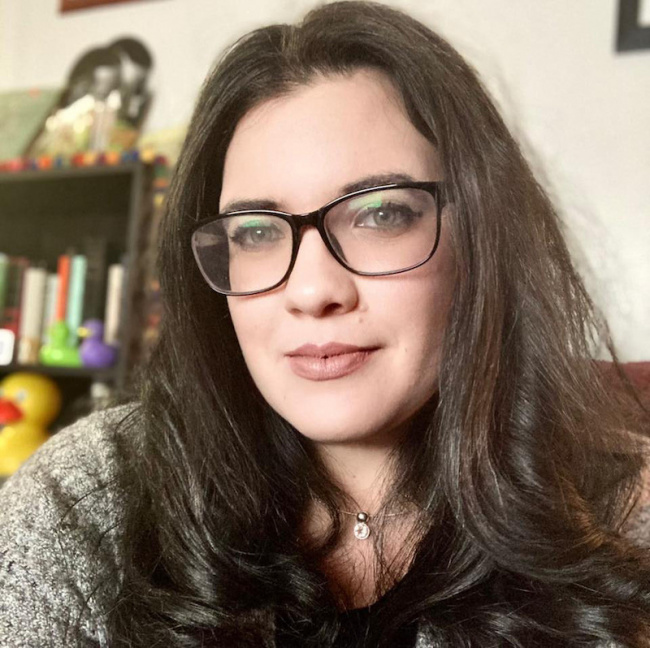 Archie Comics debuted
Big Ethel Energy
on the WEBTOON platform in 2021 (see "Archie Comics Rolls Out First Webtoon Series"), and they have released two print volumes so far (see "Archie News: 'Big Ethel Energy' Webtoon Gets Print Edition"), with the third slated for October 2023. While some publishers view webtoons as a way to reach younger readers, Archie has historically done that, so what's different about
Big Ethel Energy
? We reached out to Archie editor Jamie Rotante to find out.
Usually, when I think of webtoons I think of publishers reaching out to younger audiences, but that's what Archie is all about! So my first question is what your intentions are for Big Ethel Energy and other webtoon properties. Are you looking for new readers, and if so, how are they different from the current Archie audience?
One thing that was especially appealing to us about working with WEBTOON was the ability to not only spotlight one of our more secondary characters, but to do so with long-form storytelling. While we've shifted our approach in the direct market to one-shots and anthology formats, we're so happy to have a home for more long-form, slice-of-life stories. We find that this audience is especially present on WEBTOON, and are so happy to introduce that readership to the Archie universe.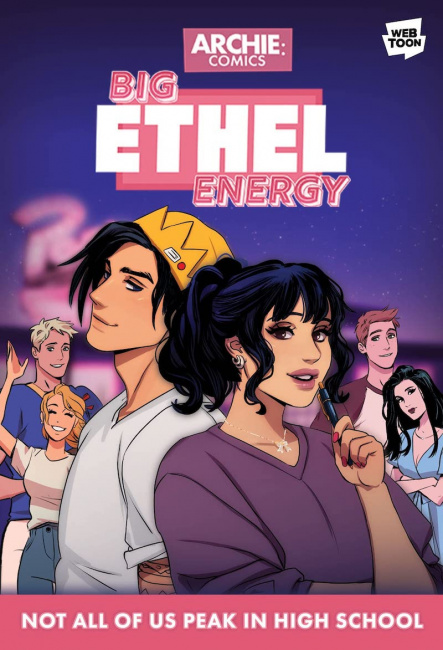 Of course, your horror comics are pretty mature, while your young-readers comics are reliably kid-friendly. Where does the webtoon sit on that spectrum?
WEBTOON is an extension of the core audience for our modern-style comics. We've dabbled with presenting the characters as adults in earlier series like
Life with Archie,
so we're no strangers to seeing the characters aged up. However,
Big Ethel Energy
takes the romantic and modern sensibilities of our 2015 Archie reboot while also presenting the characters in their 20s. So, there are more adult themes, but not in the same vein as the horror comics.
Why did you pick Big Ethel as the focus character and how did you develop the story from there?
Ethel is an integral part of the Archie crew, but she often plays second fiddle to the more popular characters, namely Betty and Veronica. It was time for her to have her moment in the sun, and getting the chance to make her the star of a long-form romantic drama made her more than just the girl who's obsessed with Jughead! It's been wonderful to get a look at what Ethel's future looks like, working in journalism, battling her own issues with relationships, and really showcasing what so many adults in their 20s are facing today.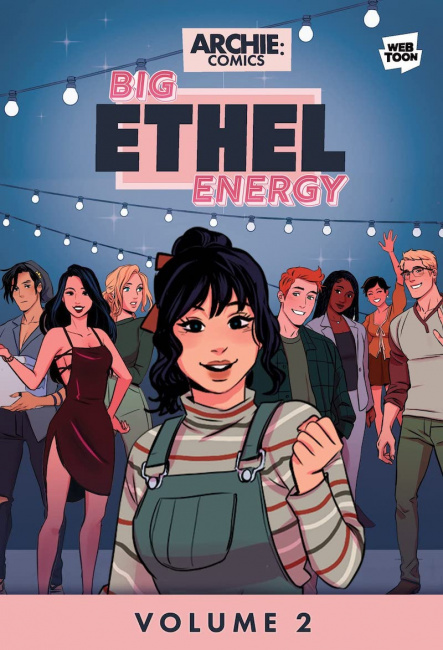 How are the print versions selling, and are they doing better in the direct market or the book channel?
We've actually had some great pickup on this title, namely in a wonderful partnership with Walmart who's been stocking the first volume of
Big Ethel Energy,
and one we hope continues for subsequent volumes!
What sort of feedback are you getting on the webtoon from fans? Do you have any way to gauge what they think of it, beyond the subscriptions and views numbers?
Our fans are always vocal and supportive online, and it's great to see them chatting about each episode, and rooting for Ethel (and often Moose, but that's all I'll say without giving away too many spoilers!).
Are you thinking of doing more webtoons? If so, what characters or types of stories would you lean toward?
We'd always love to do more and are open to exploring further series for any of our large cast of Archie characters!
For more Webtoon Week articles, click here.