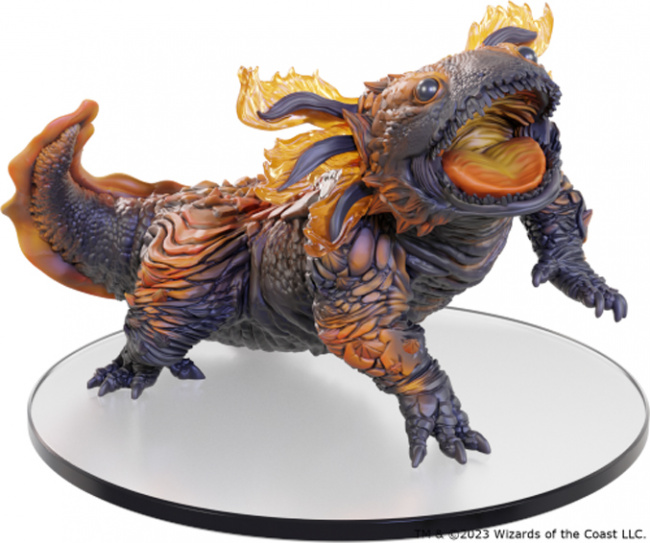 WizKids will release
D&D Icons of the Realms: Journeys Through the Radiant Citadel - Monsters Boxed Set
, a new miniatures set, into retail in December 2023.
This set provides monsters for DMs to set up encounters in D&D: Journeys Through the Radiant Citadel setting (see "Anthology"). It features eight monsters that roam the lands beyond the Radiant Citadel. The monsters included in the set are as follows: a Tlacatecolo, an Aurumvorax Den Leader, a Riverine, a Pari, a Haint, a Whistler, and a behemoth Tlexolotl.
The set will retail for $89.99.
Click on Gallery below for full-size images!