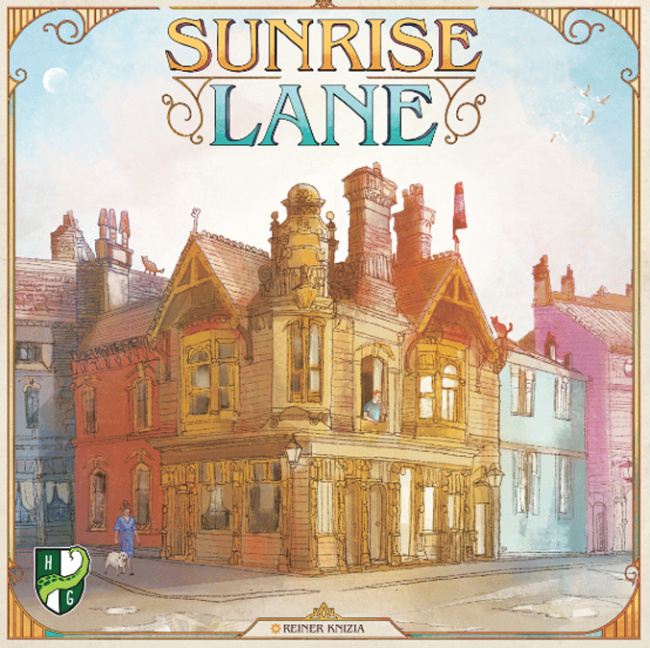 Flat River Group will release
Sunrise Lane
, a neighborhood building game by Horrible Guild, into retail soon.
In this game, players take on the roles of construction companies attempting to build up a residential neighborhood. They will need to pick up prestigious plots of land to build houses and town structures on. Players accomplish this by matching colored building cards with the plots of lands in the board to build structures worth more points. Collecting cards of the same color also allows players to build multi-story buildings. The company that racks up the most points by the end of the game wins.
The game box contains a game board, 112 House pieces, 20 Park tokens, 55 cards, a First Player token, 4 scoring markers, and a reference tile. This game is for two to four players, ages 8 and up, and plays in 45 minutes. MSRP for this game will be $34.99.
Horrible Guild also recently unveiled Wilderfeast, a new monster hunter tabletop RPG (see "'Wilderfeast'").