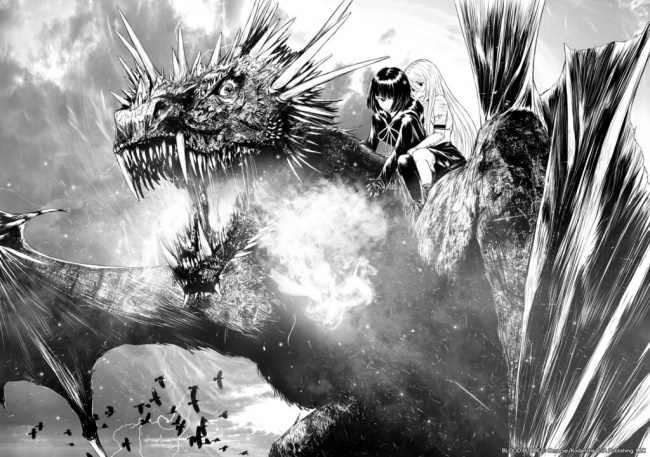 Kodansha Comics announced three new manga licenses at its panel at Comic-Con International, including one series that is being created in Japan but will run in English first.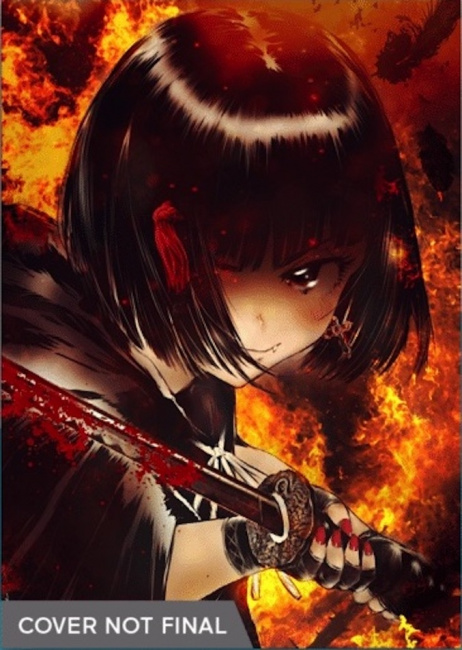 Kodansha's first announcement is a series that was created in Japan but will be published in the U.S. first.
Blood Blade,
by Oma Sei, is a new twist on the classic vampire story that features Count Dracula reincarnate as a katana-wielding female vampire in an alternative version of Europe. She encounters a young woman named Clara, a "monster" who was created by Dr. Frankenstein and is being pursued by a sinister organization, Cerberus. Together the two women flee to an island filled with other monsters. "This is a drawing on a lot of classic, not just American comics, but also American film tropes," said Ben Applegate, Director of Publishing Services, Penguin Random House, who oversees the line. "The author is a huge fan of classic Universal monster movies and wants to bring that universe to back to life through his manga."
The series, which is rated 16+, will be serialized chapter by chapter on the Kodansha web reader (which is separate from the K Manga app) and will be free to read until the print edition comes out in Spring 2024.
Two other Spring 2024 titles were announced at the panel. Both are rated 16+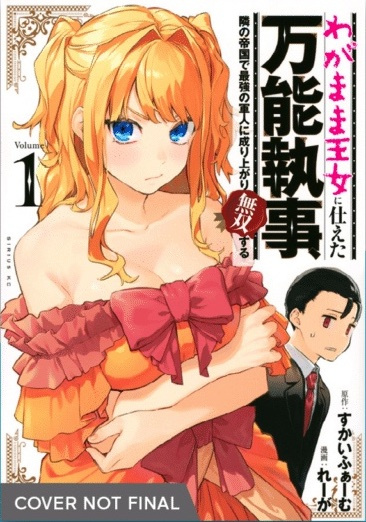 Fed Up With Being the Spoiled Queen's Genius Butler, I Ran Away and Built the World's Strongest Army,
by Reiga, based on a story by Skyfarm, is an isekai manga whose title completely describes the storyline: A skilled butler finds that his talents are more valuable when he runs away to another country and tries another job. "He enters a sort of medieval fantasy job placement program and discovers that all of these skills that he's built up coordinating this selfish princess's social schedule actually have real life applications—and it might just change the world," Applegate explained.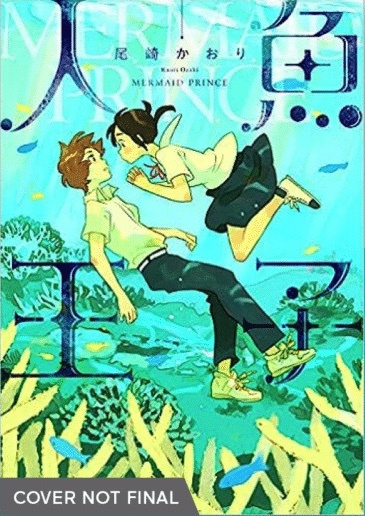 Mermaid Prince,
by Kaori Ozaki, creator of
The Golden Sheep
and
The Gods Lie
(see "
Manga at NYCC
"), is a collection of slice-of-life short stories about people who are looking for their place in the world.
Kodansha also announced an omnibus edition of That Time I Was Reincarnated as a Slime, which was one of the early isekai manga in English, the story of a 30-something non-achiever who dies and is reincarnated as a slime with one single ability and uses that ability to build a land where the monsters and misfits can live together in safety and harmony.