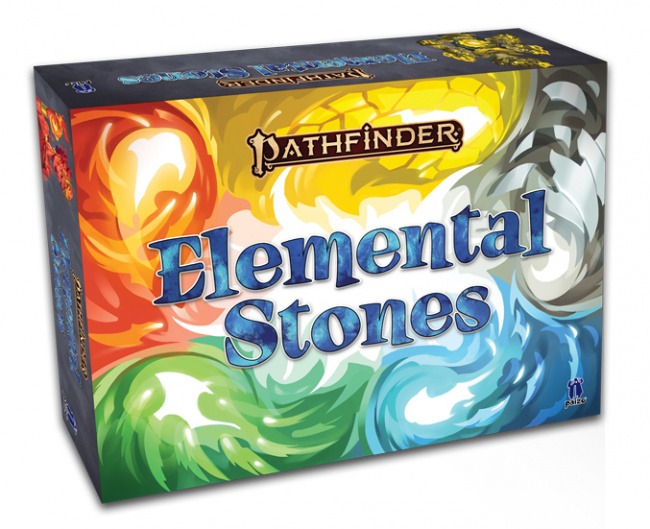 Paizo revealed
Pathfinder: Elemental Stones
, a new board game, for release into retail on November 15, 2023.
In this game, players take on the roles of elemental sovereigns who are trying to shape reality. They will take turns to drafting and playing hexagonal tiles in order to match specific patterns and meet their secret objectives. The game features several dozen pattern cards and variable objectives, so the replayability of this game is naturally high. This game is also quick to play and has lightweight rules.
Pathfinder: Elemental Stones
is for two to four players and plays in 30 minutes. It will retail for $39.99.
Paizo Inc. also revealed that some of their 2023 RPG book releases are moving to 2024 to make room in the schedule for
Pathfinder 2E Remaster
books (see "
Multiple RPG Book Releases to 2024
").