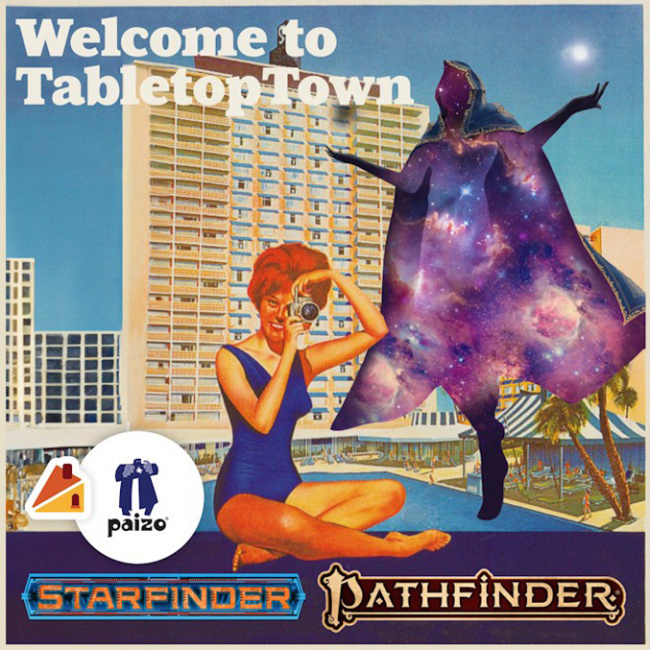 Paizo, Inc. announced that Tabletop Town has licensed
Pathfinder RPG
and
Starfinder RPG
to add to their new TTRPG mobile platform.
TabletopTown is in the process of launching their a new mobile platform dedicated to TTRPG play. The new platform, which is currently in beta, will allow players to engage with each other through a text-based interface.
"Paizo's proven commitment to their fans and support of their creators is what initially drew us to them," says CEO Kelly DeWindt. "We're excited to bring Pathfinder and Starfinder to a new audience by lowering the barrier of entry to players, whether they're just starting out or are lifelong devotees."
The full version of TabletopTown will be available later this summer.
Paizo also revealed
Pathfinder: Elemental Stones
, a new board game (see "
'Pathfinder' Board Game
").