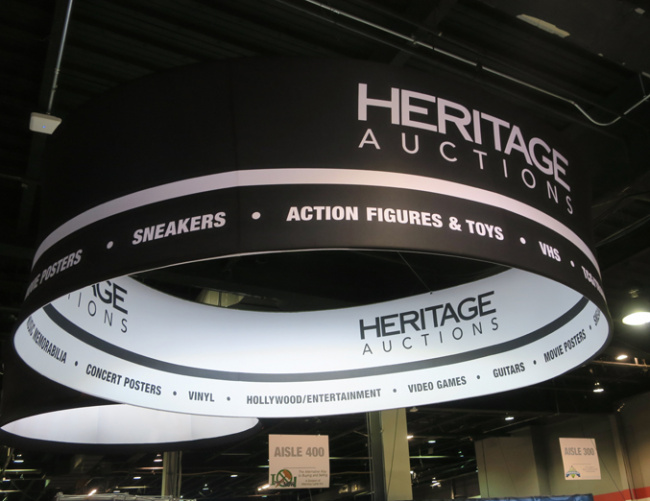 In the second part of coverage of the National Sports Card Collectors Convention, ICv2 takes a look at the Greg Jein Collection, which was being showcased by Heritage Auctions. The items showcased will be auctioned off on October 14-15 on Heritage's site.
Greg Jein was a visual effects artist who garnered multiple Academy Award and Emmy nominations throughout his 60 year career. He is best known for being the chief model maker for the alien mothership on Close Encounters of the Third Kind and his work on various Star Trek movies. Jein was a lifelong fan Star Trek fan, and used some of his Hollywood connections within the industry to amass a sizeable collection of props, scripts, artwork, models, and original costumes. At NSCC 2023, Heritage had several of the costumes and props he'd accumulated on display. The items displayed were mostly from Star Trek: The Original Series and Star Trek: The Next Generation.
Check out NSCC 2023 Photos - Part 1 (see "Part 1") as well.
Click on Gallery below to continue the story!