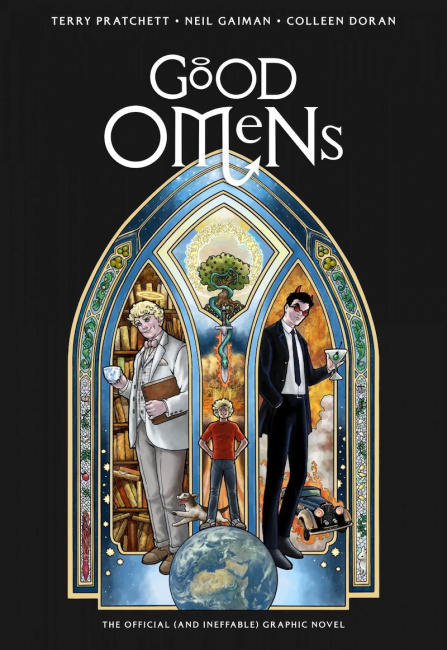 The Kickstarter campaign for Colleen Doran's graphic adaptation of Terry Pratchett and Neil Gaiman's novel
Good Omens
launched on August 1, 2023, and as of this writing has pulled in over $780,000 in pledges. The campaign includes a "Bookshop Tier" that offers 20 copies of the hardcover graphic novel for £250, or about $320. Delivery is expected in July 2024.
Doran is working with Gaiman and the Estate of Terry Pratchett on the book, which will be produced by Dunmanifestin, the publishing arm of the Pratchett estate.
Doran previously teamed up with Gaiman to adapt his novels
Chivalry
(see "
Neil Gaiman and Colleen Doran Team Up Again to Adapt 'Chivalry' to a GN
") and
Snow, Glass, Apples
; both adaptations won Eisner Awards for Best Adaptation from Another Medium.
The second season of the
Good Omens
TV series, a co-production between Amazon Studios and the BBC, went live on July 28, 2023 (see "
Good Omens
S2
"), and a card and dice game based on the property was released in June 2023 (see "
Renegade Game Studios Announces 'Good Omens: An Ineffable Game'
").