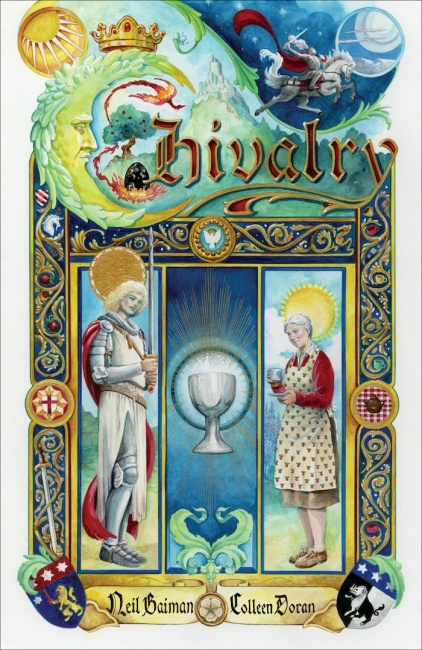 Dark Horse Comics announced
Chivalry
, a graphic novel adaptation of Neil Gaiman's short story by artist Colleen Doran, for release on September 8.
Gaiman and Doran are back together again after their 2020 Eisner-award winning retelling of Snow White in Snow, Glass, Apples (see "Neil Gaiman's 'Snow, Glass, Apples' Adapted"). In Chivalry, an elderly British widow unknowingly purchases the Holy Grail from a shop, and it sends her on an adventure after she is visited by an ancient knight. Gaiman commented on the project:
"Colleen Doran set the world of comics abuzz (and then cleaned up come awards season) for her adaptation of Snow Glass Apples," said Gaiman. "Now, she's created a whole new style to tell the story of Mrs. Whitaker and the Holy Grail, and I'm thrilled with every page she sends me."
Chivalry will retail for $19.99 when it comes out.
Click on Gallery below for full-size images!