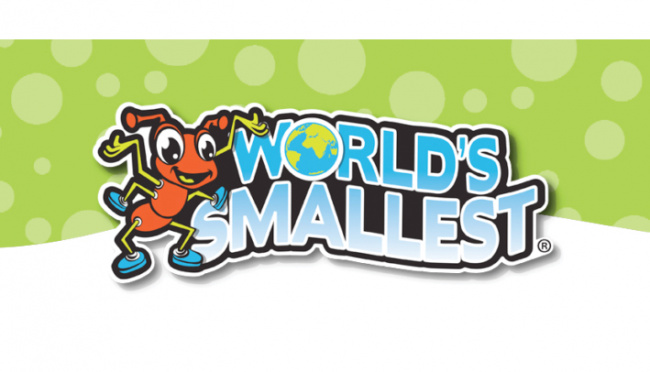 Super Impulse and Asmodee are teaming up to produce
World's Smallest Catan
and
World's Smallest Spot It!
games, following their debut at the upcoming New York Toy Fair.
The World's Smallest line is a series of miniaturized toys and games begun in 2014. It includes classic games like the World's Smallest Playing Cards and World's Smallest Chess as well as tiny versions of popular full-sized games including World's Smallest Sorry!, World's Smallest Scrabble, and World's Smallest Magic The Gathering Duel Decks, and party games like World's Smallest Beer Pong and World's Smallest Cornhole. On the toy side, the line includes World's Smallest Dungeons and Dragons figures, World's Smallest Transformers, and World's Smallest Micro Comics, among others.
In a press release, Super Impulse Co-Founder Alan Dorfman stated, "We are honored and beyond thrilled to be working with Asmodee Entertainment on these top games. We are now tasked with capturing the fun, challenge, and spirit of Spot It!/Dobble and CATAN in the World's Smallest footprint."
The two games will debut at New York Toy Fair later this month, and will be launched next year. Release dates and MSRP were not announced.
Catan continues to maintain its evergreen status, sitting comfortably on ICv2's list of top-selling board games for Spring 2023 (see "Board and Card Game Sales Softer"). Spot It!, also known as Dobble, has been in print since 2009 and continues to spawn new versions including a camping-themed set (see "Asmodee USA Will Release 'Spot It! Camping (Eco-Blister)' Into U.S. Trade") and sets featuring licensed characters (see "The Minions Bring Mayhem to 'Spot It!'" and "'Spot It!' Delves into the Magical World of 'Harry Potter'").