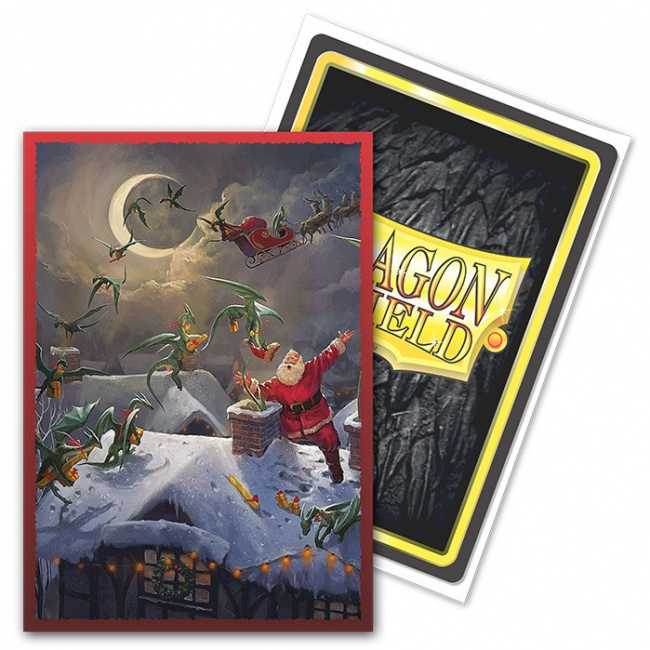 Arcane Tinmen will release
Dragon Shield: Christmas 2023
accessories, which will hit stores on October 20, 2023.
The newest Christmas accessory line builds on last year's theme of Santa delivering presents while menacing dragons harass him (see "'Dragon Shield: Christmas 2022'"). This year's sleeves feature a more playful take, with tiny dragons stealing Santa's presents. The Dragon Shield sleeves for this line come in two types: 100-count standard-sized sleeves and 60-count Japanese-sized sleeves. These Brushed Art sleeves have the artwork printed directly onto the sleeves so they don't split. The 61" by 35" playmat has a silky smooth play surface and rubber, non-slip backing.
The Standard sleeves will retail for $13.99 and the Japanese sleeves for $9.49. The playmat has an MSRP of $24.99.
Click on Gallery below for full-size images!