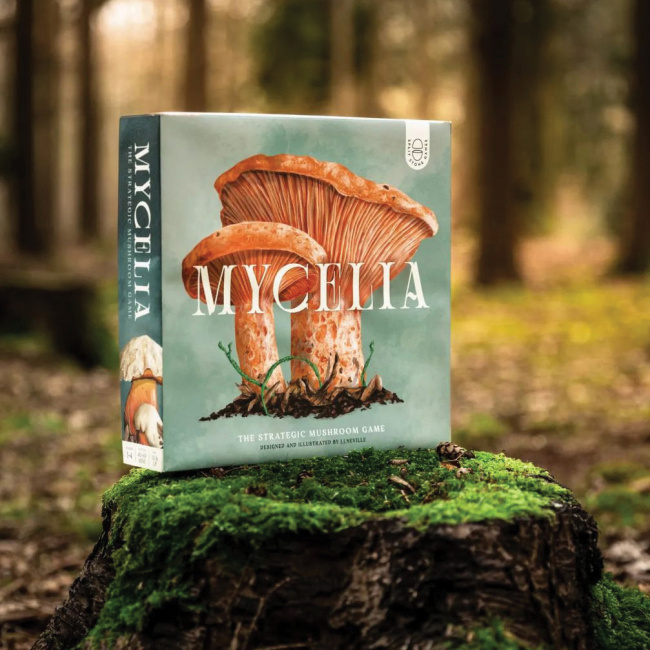 Split Stone Games and Burnt Island Games are bringing
Mycelia
to the North American market thanks to a deal arranged by M.O.B. Vanguard. The "strategic mushroom" game will release in Q4 of 2024.
Inspired by the life cycle of fungi,
Mycelia
puts players in control of a mycelium network competing for space and resources against other networks. The game uses a modular board that will be different every time it is played. The players will spread their "spores" across the board hoping to grow new mushrooms so they can expand into new territory. Meanwhile, opponents can try to block their expansion or even steal their spores for their own uses, creating player interaction and tactical conflicts.
Mycelia
was created and illustrated by Jack Neville, founder of Split Stone Games. The game will include triangular board tiles, cards, wooden mushroom and spore tokens, dual-layer player mats, cardboard insect tokens, and a wind die. It is intended for 1 to 4 players, ages 10 and up, and plays in around 40 to 90 minutes. MSRP was not announced.
Split Stone games is raising funds for the project through a Kickstarter campaign that has attracted $508,459 in pledged support from 7,903 backers as of this writing (an average of $64.34 per backer). Backer fulfillment is planned for September 2024.