This season's manga offerings include plenty of gift ideas for manga fans of all tastes, with deluxe reissues of classics, intriguing historical manga, and a good selection of horror titles. Here's a look at some recent and upcoming releases: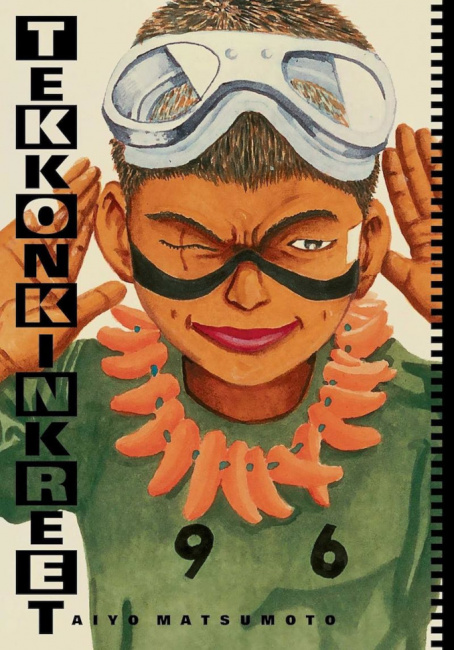 VIZ Media is marking the 30th anniversary of Taiyo Matsumoto's
Tekkonkinkreet,
the story of two tough street kids in a gritty, yakuza-infested town, with a new hardcover edition. First published in Japan in 1993, the series made its North American debut in the pages of the manga magazine
Pulp
in 1997. VIZ published it as two previous collected editions, first as three volumes in 1999-2000 and then as a one-volume omnibus in 2007.
Tekkonkinkreet: Black & White 30th Anniversary Edition
will be a 624-page hardcover with a 7" x 10" trim size and will be released on November 28, 2023.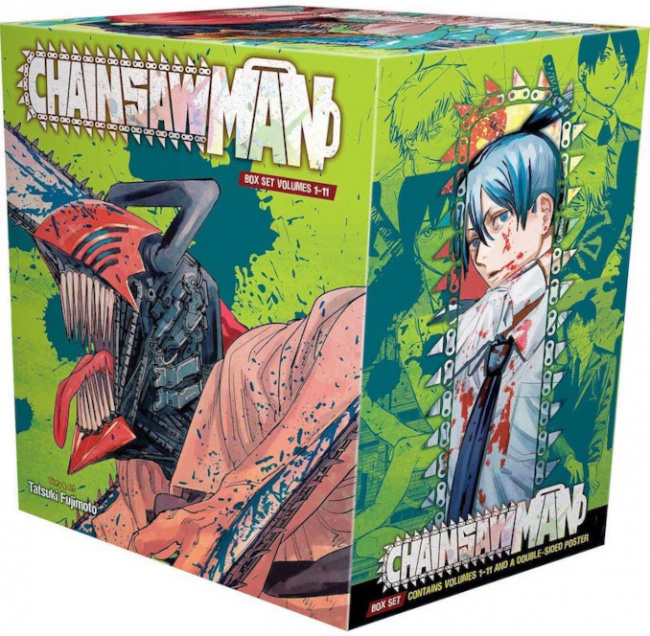 Chainsaw Man Box Set
(VIZ Media) collects the first 11 volumes of the manga, which comprise the "Public Safety arc," along with an exclusive full-color double-sided poster. The series was an immediate best-seller when it was released in North America and sales soared even higher once the anime was released, but for those who haven't read it yet, the box set, just released in September 2023, is a great opportunity to binge. Feel like adding a little something extra? Package it with Volume 12 of the series, which was released on October 3 and kicks off the "School arc." (Rated Teen Plus; $99.99)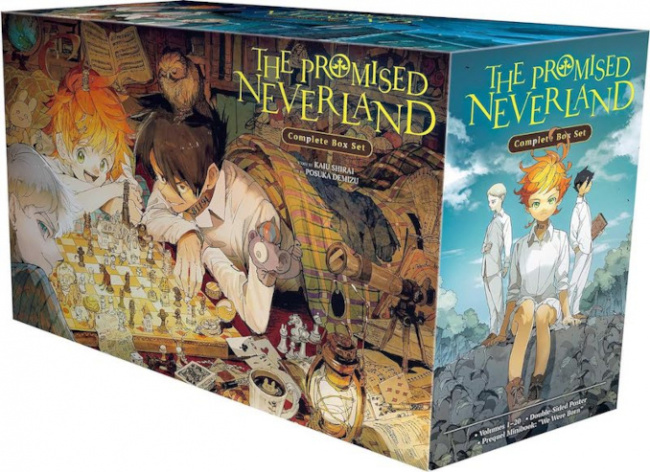 The Promised Neverland
is another binge-worthy series, and VIZ Media is packaging all 20 volumes, along with an exclusive booklet and poster, as a box set that's set for release on October 24. The series follows a group of plucky orphans who escape from their orphanage when they realize it's really a farm, and they are the livestock, destined to be slaughtered and eaten by monsters. (Rated Teen Plus; $179.99)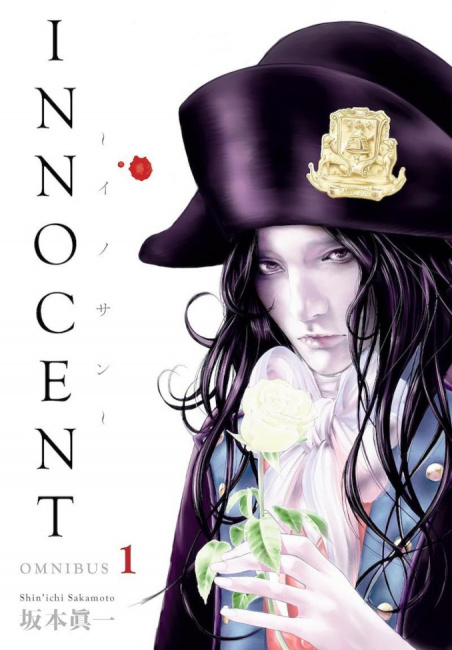 Shin'ichi Sakamoto's
Innocent
(Dark Horse Comics) is a manga that has been getting a lot of buzz online, because of both the beautiful art and the compelling story about a reluctant executioner in the French Revolution (see "
Dark Horse Licenses Historical Manga, 'Innocent'
"). Dark Horse will release the first volume, a hefty 632-page omnibus, on November 22, 2023. (Rated 18+, $29.99)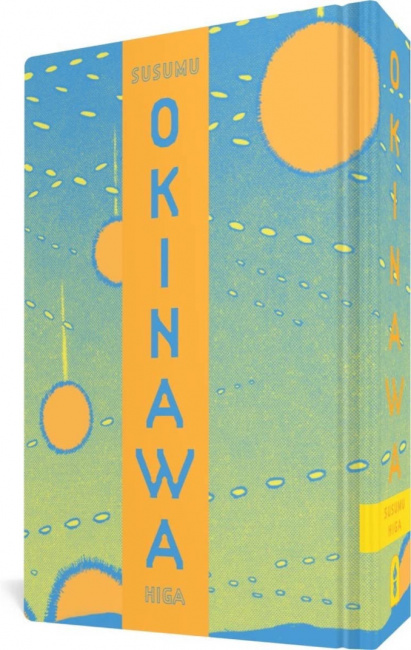 Susumu Higa's
Okinawa,
co-published by Fantagraphics and Mangasplaining (see "
'Mangasplaining' Podcast Launches Manga Publishing Program
") looks at the impact of World War II and the presence of the American military on the small island. Released in August, the book was just longlisted for the Andrew Carnegie Medal of Excellence in the Nonfiction category. With its unusual cover design, this chunky, 544-page hardcover also just looks good on the shelf. (Rated 16+; $29.99)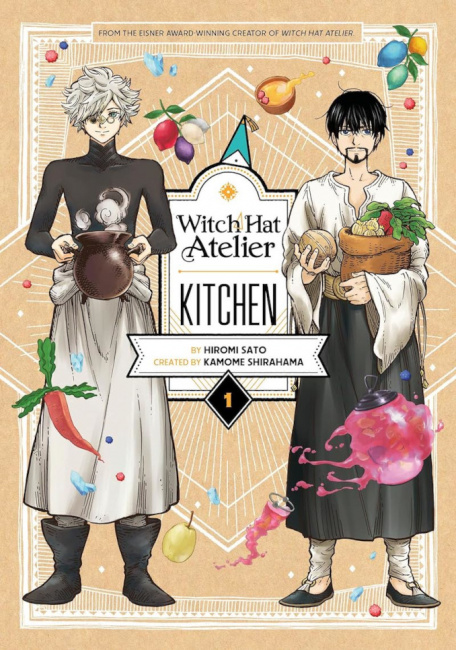 Witch Hat Atelier Kitchen
(Kodansha Comics), is a food-forward spinoff of Kamome Shirahama's
Witch Hat Atelier
, a story of witches and magic drawn in a meticulous, vaguely Arts and Crafts-influenced style. The art alone has won the series an avid following, and
Witch Hat Atelier Kitchen
shows the two adult characters Qifrey and Olruggio cooking up their favorite dishes. (Slice-of-life spinoffs of action seem to be pretty popular; they exist for
Demon Slayer: Kimetsu no Yaiba, Attack on Titan,
and
Fate/Grand Order,
among others.) The first volume of this new series is due out on October 31, 2023. (Rated 10+; $12.99)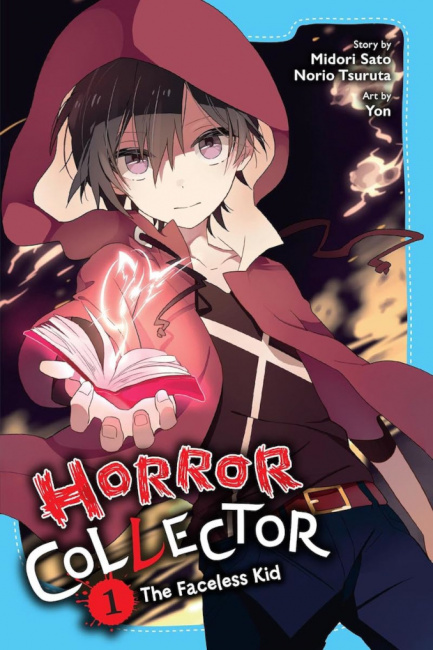 While they aren't manga, Yen Press's new line of middle-grade light novels are chapter books with similar action/fantasy themes. The first volumes of
Phantom Thief Red
and
Horror Collector
will be released on November 21, and
Online!
and
Canine Detective Chris
will launch on December 12. (Rated 8-12; $8.99)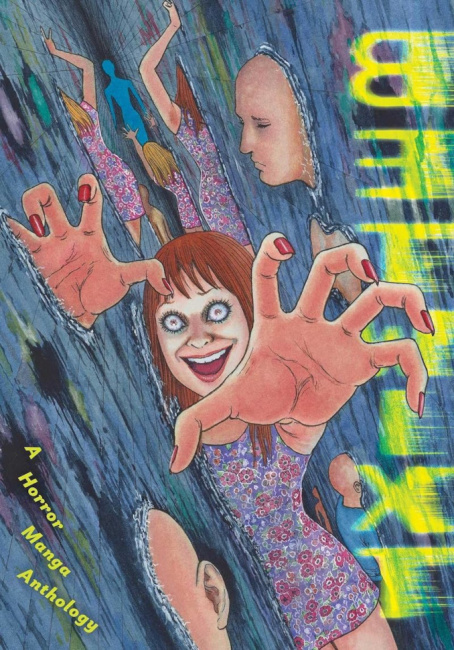 Betwixt: A Horror Manga Anthology
(VIZ Media) is a collection of six short stories, three by Japanese creators and three by others: Ryo Hanada (
Devil's Line
), Aki Shimizu (
Suikoden III
), Shima Shinya (
Glitch
and
Lost Lad London
), newcomer Hua Hua Zhu, and the creative teams of Becky Cloonan and Michael Conrad (cowriters,
Wonder Woman
and
Batgirls
), and Leslie Hung (
Snotgirl
) and Sloane Leong (
A Map to the Sun
). Just released on October 10, the 200-page hardcover has a cover by Junji Ito. (Rated Teen Plus; $25.00)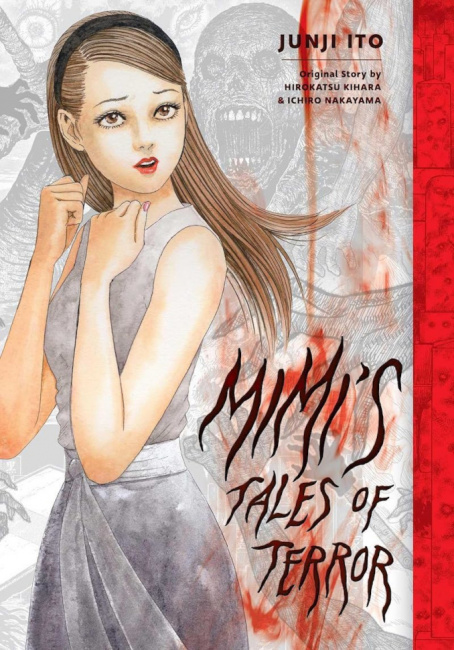 Speaking of Junji Ito, VIZ Media will release the horror master's newest book,
Mimi's Tales of Terror,
on October 24. The 224-page hardcover is a collection of nine supposedly true tales based on a famous collection of urban legends. (Rated Teen Plus; $24.99)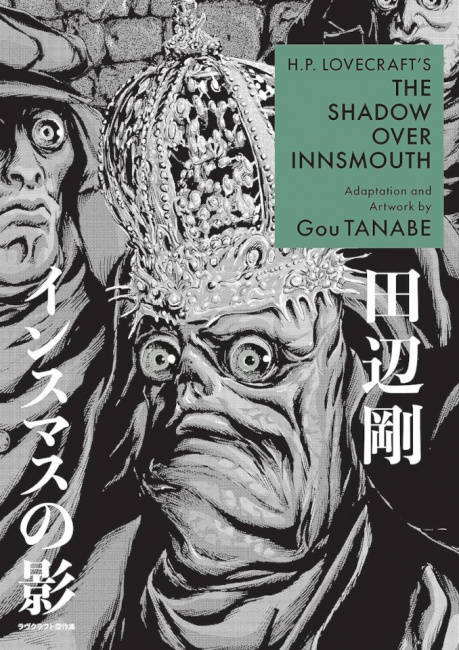 Dark Horse Comics will release H.P. Lovecraft's
The Shadow Over Innsmouth,
by Gou Tanabe, on November 28, 2023. Tanabe's fourth volume of Lovecraft adaptations, this one is set in a small town in Massachusetts that is infested by unspeakable horrors. The story is complete in one volume, and the 450-page paperback includes 12 pages in color and a tip-in title page in silver ink (see "
Gou Tanabe Adapts H.P. Lovecraft's 'The Shadow Over Innsmouth'
"). (Rated 16+; $29.99)
Cat-Eyed Boy
(VIZ Media), Kazuo Umezz, is a collection of short stories about the eponymous cat-eyed boy, homeless after his village is destroyed, moving from place to place and encountering evil phenomena wherever he goes. VIZ first published the series in two paperback volumes in 2008-09, and now they are bringing it back as a hardcover Perfect Edition in two 500-page volumes. The first one was released in August 2023, and the second is slated for December 26, offering a handy excuse for those who are running a bit late with gifts. (Rated Teen Plus; $34.99 per volume)
For more great suggestions for gifts merchandising this holiday season,
click here
.