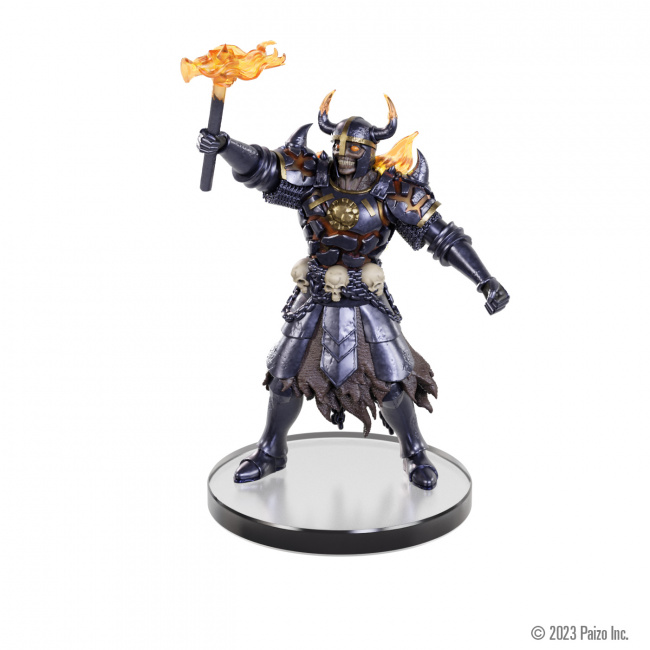 WizKids revealed
Pathfinder Battles: Armies of the Dead
, a new collectible miniatures set, which will hit retail in April 2024.
Pathfinder Battles: Armies of the Dead
adds new randomly sorted monsters and characters to WizKids line of Pathfinder pre-painted miniatures. The set features 46 new miniatures, and each booster contain a Large and 3 Medium or Small miniatures. It comes in two product configurations: a booster and 8-count booster bricks.
Boosters will retail for $19.99.
WizKids also recently revealed
Leshy Boxed Set,
a new miniatures set for
Pathfinder Battles (see "
'Pathfinder Battles' Miniatures Boxed Set
").
Click on Gallery below for full-size images!