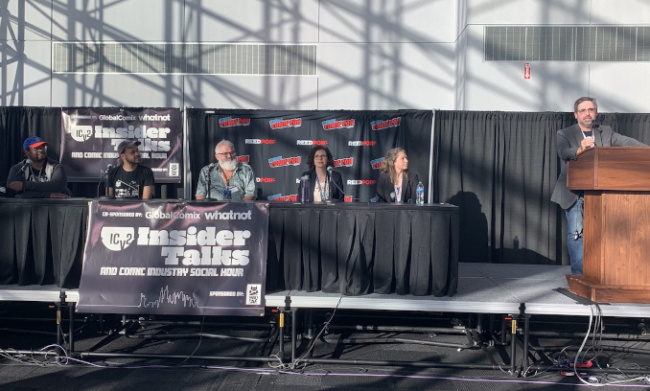 We present here the video from the ICv2 Insider Talks panel "The Future of the Direct Market: Where Do We Go from Here?," featuring Stu Colson, proprietor of Heroes for Sale in Auckland, New Zealand, and the director of ComicHub; Dimitrios Fragiskatos, owner of Anyone Comics in Brooklyn and Everyone Comics and Collectibles in Queens; Jenn Haines, the owner of the Eisner Award-winning comic shop The Dragon and the President of the board of ComicsPRO; writer, artist, and editor Jamal Igle; and Dark Horse Comics VP of Marketing Cara O'Neil, in a wide-ranging discussion of the issues that face comic shops.
For a summary of the discussion, see "
ICv2 Insider Talks: The Future of the Direct Market
."
For more on the past, present, and future of the Direct Market, see "
Direct Market 50th Anniversary
."