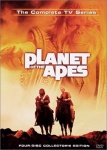 In a retail economy that has struggled since the September 11 attacks, sales of DVDs and DVD players have been one of the few bright spots. Best Buy reports that the DVD format has reached the 20% (of U.S. households) penetration level faster than any other electronic technology including VCRs, camcorders, home computers, and CD players. An unprecedented volume of major DVD releases has hit the market during the fourth quarter (see 'Tomb Raider Leads the Rush to DVD'), and instead of glutting demand, these heavily advertised home video blockbusters are setting one sales record after another (see 'Snow White Dwarfs Them All'). Sales for the first weekend of the Shrek DVD (and video) almost doubled the simultaneous opening weekend box office grosses of the hit animated film Monsters, Inc (see 'Stores Beat Box Office'). The well-entrenched VHS format is not going to go away any time soon, but the first DVD recording machines are available in the U.S. this holiday season, so the handwriting is on the wall.
The question for pop culture retailers is how to profit from what is a quintessential mass market transition from VHS to DVD. The most obvious answer is to specialize in anime, which is largely ignored by the blockbuster-focused mass merchandisers. Anime companies in the U.S have been quick to adopt the DVD format because it solves the 'subbed' versus 'dubbed' controversy to everyone's satisfaction, and because large numbers of tech-savvy anime fans were early adopters of the DVD format. Since many pop culture stores carry translated Japanese manga titles, it has been a natural transition to add anime titles featuring the same characters to the product mix and gradually expand from there.
But there are other ways to profit from the move to DVD. Stores that have enough room have successfully started renting DVDs (there are excellent software programs available that make tracking and handling rentals relatively simple), while other dealers found success in buying and selling used DVDs. Most of the stores we talked with have specialized in anime, science fiction, fantasy, and comic-based titles. Although many of the current DVD releases are heavily promoted recent hit films, the profit margins are high enough in DVD manufacturing that the studios and rights holders will eventually get around to releasing more obscure 'cult movie' titles and old television series that will be of interest to the patrons of pop culture stores. Actually that's already starting to happen. Rather than compete with Wal-Mart and Best Buy on Tim Burton's Planet of the Apes remake (wait three months and it will either be remaindered or it won't be discounted nearly as much), a savvy pop culture retailer could offer the DVD that contains the old Planet of the Apes television series. After all, real POTA fans appreciate Roddy McDowall.
Watch for the crumbs that fall from the mass market's table.

Reportedly Disney was so disappointed with the theatrical and video performance of Miyazaki's Princess Mononoke that the studio is considering getting out of its deal with Studio Ghibli.

The same film that disappointed Disney is Diamond's best-selling DVD (in unit sales) of all time.