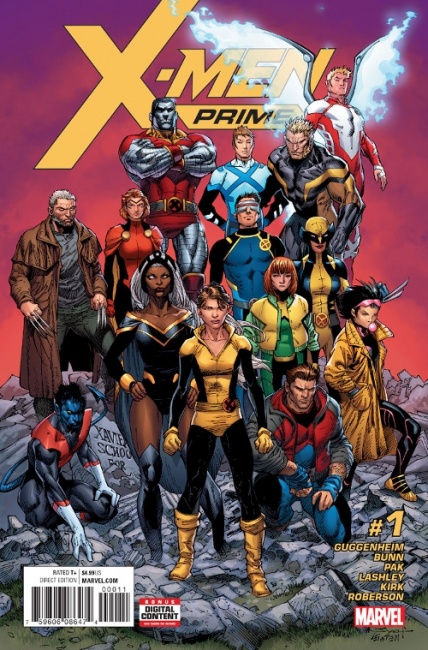 X-Men Prime #1
Publisher: Marvel Comics
Release Date: March 29, 2017
Cover Price: $4.99
Writer(s): Mark Guggenheim, Cullen Bunn and Greg Pak
Artist(s): Ken Lashley, Leonard Kirk, Ibraim Roberson
Cover: Ardian Syaf
Format: 40 pgs., Full-Color
Rating: Teen+
In the wake of Inhumans vs. X-Men, the RessurXion begins here, with the next chapter of the X-Men's saga in this oversized one-shot. Xavier's dream comes full circle as creators Marc Guggenheim and Ken Lashley give fans a taste of what awaits them in X-MEN GOLD. As Kitty Pryde returns home after a long absence, the student becomes the teacher as she readies herself to lead the X-Men for the first time! Then X-MEN BLUE scribe Cullen Bunn teams with artist Leonard Kirk to take the X-Men Blue team into the Danger Room--with shocking results! Finally, Greg Pak and Ibraim Roberson re-open the WEAPON X program! What secrets lie within, and why are the world's deadliest mutants being targeted?
Venomized Variant by Kris Anka.
Variant Cover by John Cassaday.
Classic Variant by Whilce Portacio.
Connecting Variant by Elizabeth Torque.
Description of preview: 9 total pages (5 covers and 4 interior pages).