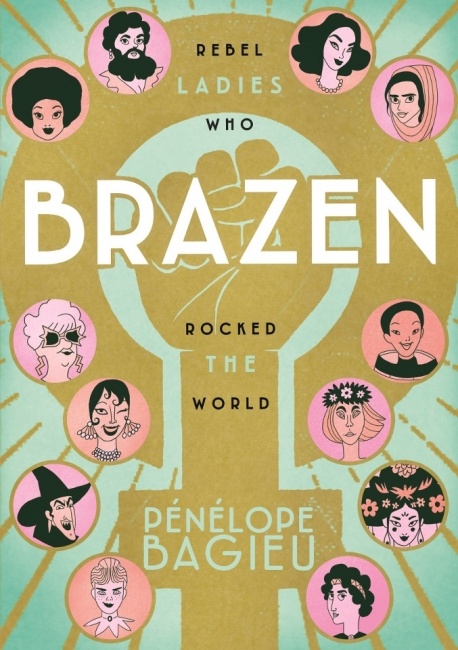 Brazen: Rebel Ladies Who Rocked the World TP
Publisher: First Second
Release Date: March 6, 2018
Cover Price: $17.99
Writer/Artist: Penelope Bagieu
Cover: Pénélope Bagieu
Format: 304 pgs., Full-Color, Trade Paperback
Rating: Teen +
Throughout history and across the globe, one characteristic connects the daring women of Brazen: their indomitable spirit.
With her characteristic wit and dazzling drawings, celebrated graphic novelist Penelope Bagieu profiles the lives of these feisty female role models, some world famous, some little known. From Nellie Bly to Mae Jemison or Josephine Baker to Naziq al-Abid, the stories in this comic biography are sure to inspire the next generation of rebel ladies.
Description of preview: 4 total pages (Cover, photo and 2 interior pages).