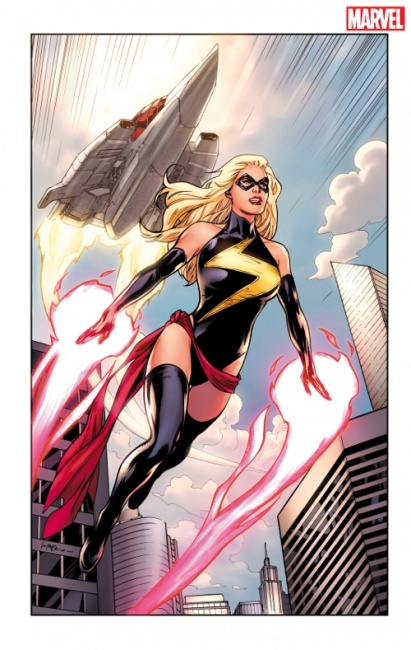 This July, Marvel is celebrating the 50th anniversary of Captain Marvel Comics' alter ego Carol Danvers with variant covers showing how everyone's favorite high-flying super hero has evolved throughout the years!
Don't miss your chance to collect all 5 variant covers, coming to comic shops this July!
Look for Marvel's Carol Danvers variant covers on these select titles:
Avengers #4 by Kate Niemczyk with colors by Morry Hollowell
Black Panther #3 by Paul Renaud
Doctor Strange #3 by Ema Lupacchino with colors by Jason Keith
Immortal Hulk #3 by Mahmud Asrar with colors by Edgar Delgado
Thor #3 by John Tyler Christopher
Click on the Gallery below to see the covers for the five variant covers.