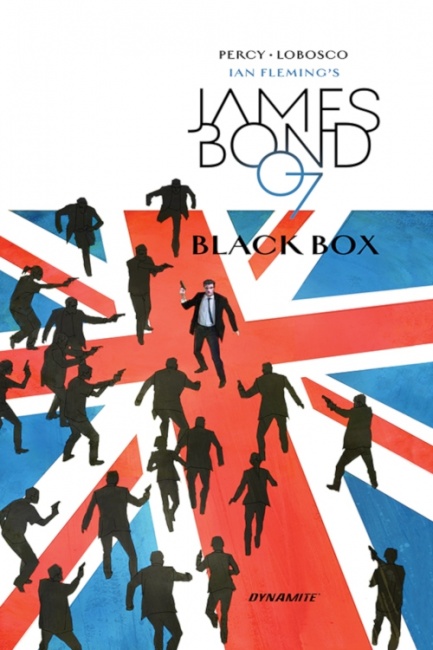 James Bond: Blackbox TP
Publisher: Dynamite Entertainment
Release Date: May 22, 2019
Cover Price: $19.99
Writer: Benjamin Percy
Artist: Rapha Lobosco
Cover: Dominic Reardon
Format: 160 pgs., Full-Color, Trade Paperback
Rating: Teen+
In the snowbound French Alps, James Bond finds himself in the crosshairs of an assassin who targets other assassins. This is the first puzzle piece in a larger adrenaline-fueled mystery that will send Bond across the globe to infiltrate the underworld, risk everything in high-stakes casino gambling, evade deadly pursuers, and root out a digital breach threatening global security.
Collecting issues #1-6.
Description of preview: 13 total pages (Cover and 12 interior pages).