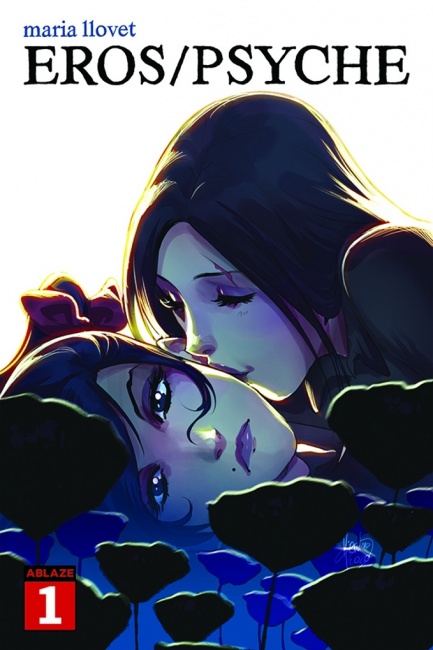 Publisher Description
. ABLAZE announced today that they will be publishing creator Maria Llovet's
Eros/Psyche
as a five-issue miniseries, with #1 shipping March 2021, each issue written, drawn and colored by Llovet.
"The Rose" female boarding school is paradise for young girls…but only if you follow the rules. Because, if you disobey them, you can end up expelled, or even worse, dead.
Sara and Silje are two students learning the rules of the school, which includes classes by day… and the casting of curses and spells by night. A love develops between the two, which is tender, but threatens to break under the weight of the dark secret society within The Rose.
Maria Llovet's
Eros/Psyche
#1 will be solicited in the January 2021 issue of Diamond's
Previews
catalog for March 2021 shipping items with an on-sale date of March 17, 2021. Issue #1 will feature cover art by Maria Llovet, Mirka Andolfo, Miguel Mercado, and Sabine Rich.
Click on Gallery below to see full-sized images of the preview.