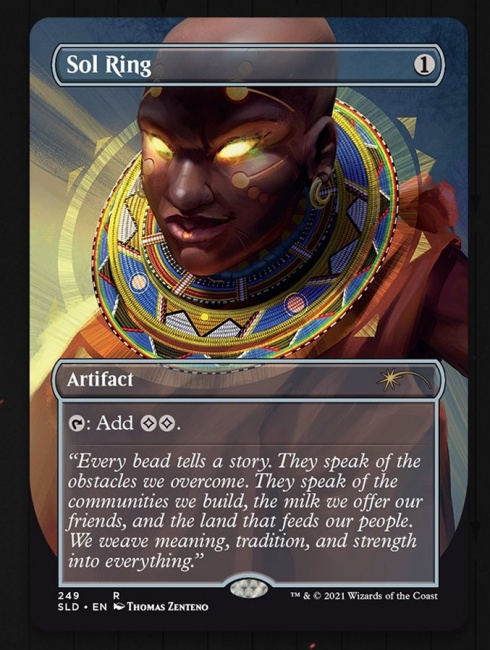 Wizards of the Coast revealed the full contents of
Secret Lair: Black is Magic
, a new drop set for
Magic: The Gathering
, which can be preordered starting February 22. Proceeds from sales of this set will be donated to Black Girls CODE (see "
Wizards of the Coast Announces 'Secret Lair: Black is Magic'
").
The seven full-art cards included in this preview are:
Cultivate with art by Hillary Wilson
Kaya, Ghost Assassin with art by Dani Pendergast
Path of Ancestry with art by Julio Reyna
Ponder with art by Ejiwa 'Edge' Ebenebe
Teferi, Hero of Domninaria with art by KNIIO
Shalai, Voice of Plenty with art by Ernanda Souza
Sol Ring with art by Thomas Zenteni
Click on Gallery below for full-size images!