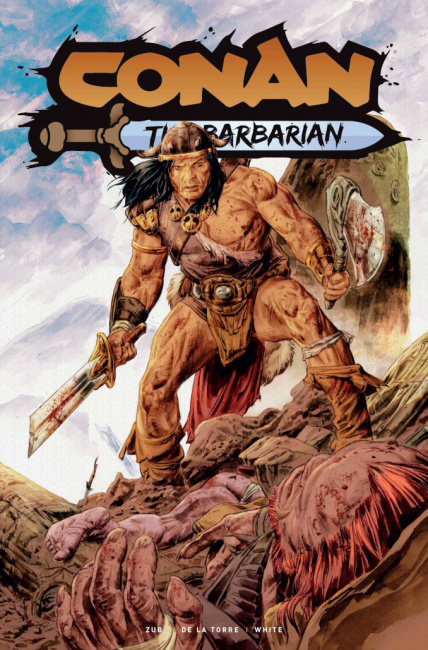 Conan the Barbarian #3
Publisher: Titan Comics (& Heroic Signatures)
Release Date: September 27, 2023
Cover Price: $3.99
Writer: Jim Zub
Artist(s): Roberto de la Torre
Cover(s): Doug Braithwaite (A), Patrick Zircher (B), Max Von Fafner (C), Roberto de la Torre (D), Doug Braithwaite B&W Ink Virgin (FOC)
Format: 32 pgs., Full-Color
Rating: Teen+
Publisher Description
. Years after the battle of Venarium, a weary Conan returns to his homeland to seek rest and solitude. However, a mysterious scout rides in to warn the Cimmerians of an imminent threat on the march from the Pictish wilderness. Will Conan and his new ally be able to hold off this new horde of invaders?
Cover A: Doug Braithwaite
Cover B: Patrick Zircher
Cover C: Max Von Fafner
Cover D: Roberto de la Torre
Cover FOC: Doug Braithwaite B&W Ink Virgin
Click Gallery below for full-size images.