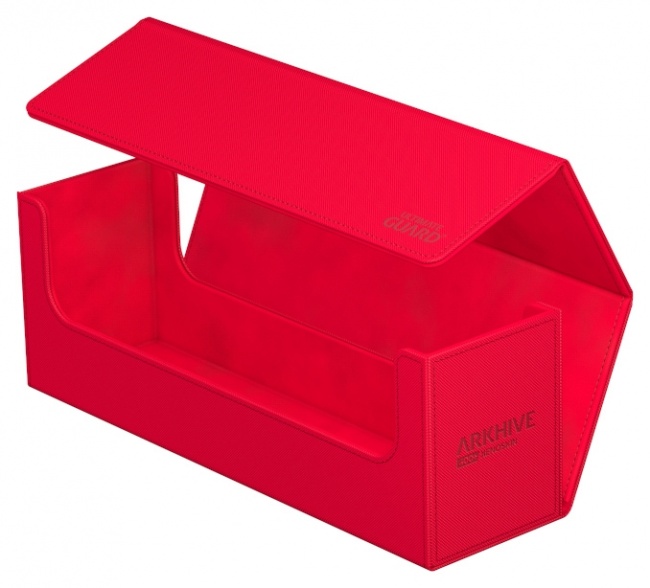 Sponsored
. Ultimate Guard's Monocolor line series will continue to expand to cover ALL Xenoskin products. The ArkHive 400+ will be the next to launch, in 5 colors (Black, Grey, Blue, Red, Petrol).
Order Deadline: Distribution order deadline has passed, though check with them to see if they are still taking orders.

Expected Delivery to distribution: On current container inbound, shipping out within next two weeks.

Launch Date: TBD, tentatively September 24, 2021.

Additionally, the SideWinder 80+, the SuperHive 550+, and the remaining colors for the deck boxes (Petrol, Grey, and Purple), will be arriving in early fall, same time frame, solicitations to follow when we are 60 days out from launch, per standard. Expect solicitations next week however.

To continue to support our education of what we are doing, and why, we had previously shared on the Mono color landing page, https://ultimateguard.com/en/p/monocolor, but it's worth reminding again here, so that it is clear what the Mono line is, and what it isn't.

Going forward, the revised, vivid color scheme for the Ultimate Guard boxes and cases, will be as follows: White, Blue, Black, Red, Green, Petrol, Purple, and Grey. This includes the Sidewinder, Mat Case, Flip'n'Tray series, and the Twin Flip'n'Tray series. The eight colors above will be the base colors for products, and potential future releases, within the Xenoskin BOX and CASE lines. Future colors, however; certainly, might find their way to market, but the simplification, renewal, and evolution of the market-leading products by Ultimate Guard was our focus for this change.

For the Hive group of products, currently, but not limited to, the Smarthive 400+, the Archive 400+, the Superhive 550+, and the Arkhive 800+, the following colors will be included in the Ultimate Guard portfolio: Black, Blue, Grey, Red, and Petrol. Again, future colors have a habit of being developed, but these, like the cases and boxes above, will be the base line-up. Additionally, every Superhive going forward will have the same ZNAP claw magnetic closing mechanism, as the Arkhive 800+, increasing the protection provided to the treasures inside.

What the MONO Line is not… this is not the end of new, and exciting colors, but merely the new "base" set of colors going forward for all Xenoskin product, old, and new. We are committed to creating exciting, unique, sometimes exclusive, products, for our retail, and premium retail channels at hobby.

Click on Gallery below for full-sized images of the Monocolor line series.