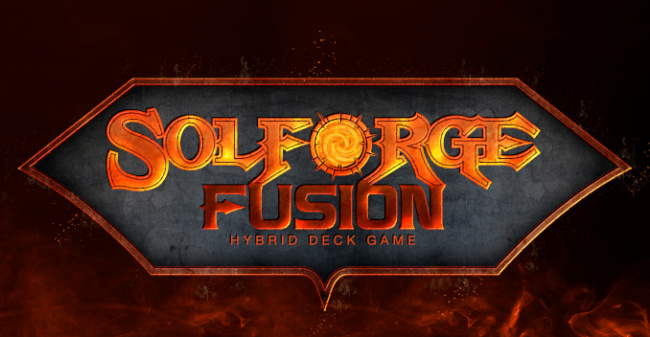 Sponsored
. A good portion of Stone Blade Entertainment, the company behind
SolForge Fusion
, grew up on roleplaying games like
Dungeons & Dragons
and competitive card games like
Magic: The Gathering
. In a roleplaying game, becoming a character and knowing that your words and actions would have a lasting effect on the world around you can lead to experiences you'll remember for the rest of your life. For most competitive card game players, the art and story are secondary to the experience of facing off against other players and winning unique prizes.
With
SolForge Fusion
, we found a place to unite our passion for the worlds of roleplaying and competitive card games. We asked, "could we create a way for players to affect the world they're playing in while they participate in tournaments where they could win unique prizes?"
The answer was a resounding, "yes!"
During Gen Con 2022 the world of Solis was forever changed at the first Storyline Tournament.
During these tournaments, players participate as one of the eight Forgeborn champions in the SolForge world. Doing so gives them an opportunity to defend their faction and irrevocably change the SolForge Story.
At the first story event, players from all over the world transformed into the mighty Forgeborn and dueled to see which faction would win the day. Before them, we displayed four alternate versions of the SolForge, one representing each faction. In the end, only one piece of art would survive. Korok, the legendary Tempys Forgeborn, emerged victorious, and the SolForge changed shape,
becoming a towering stone megalith
! The art pieces from the other three faction towers were torn to pieces by fans—many of them took home the scraps!
In addition to changing the world, these tournaments are a lot of fun because they don't exactly have to be fair. The world sets up the situation that plays out during the tournament.
For example, at Gen Con, half as many people chose Uterra Forgeborn as the other factions, and since each person playing a faction was worth a point, this made them automatically the underdog. The translation from tournament to the story, in the case of the Uterra, is pretty straightforward—they just didn't show up to the battle in force!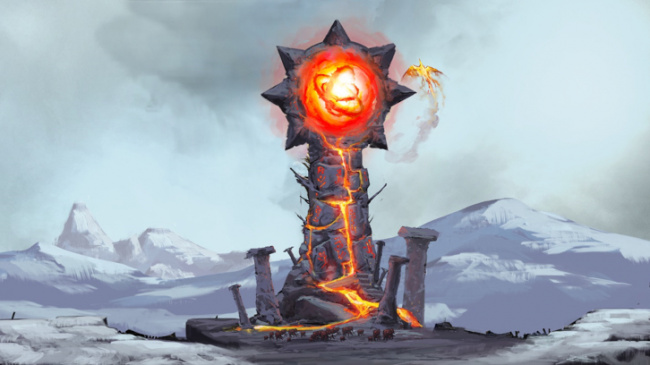 In the future, these Storyline tournaments will allow the Stone Blade team, as well as our tournament organizers, to throw some curveballs into the event for narrative effect. For competitors, it's a nice break from the rigorous rules of a championship tournament. You can join in, knowing ahead of time that you don't know how you're going to be playing or what you're going to be playing for. It also means you don't have to play with your most mechanically effective deck. Instead, you play with your favorite character or on behalf of your favorite faction.

At the 2022 storyline tournament. The winner took home a signed, one-of-a-kind print of the new SolForge and everyone who participated in the event received a rare Tempys SolForge promo card.