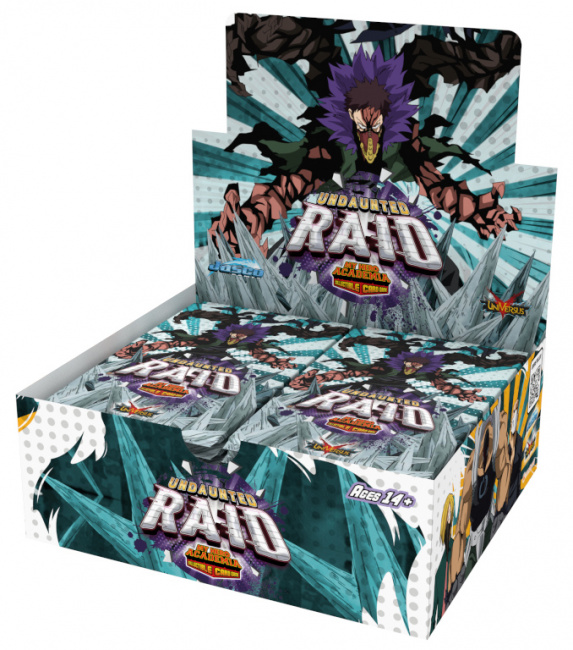 Sponsored
.
My Hero Academia CCG
is releasing its latest set –
Undaunted Raid
on June 30, 2023. Chrome Rares Return! Look forward to Chrome Rare cards that will have the beautiful treatment that were found in Set 3. There will also be 6 Secret Rare cards which appear significantly more frequently in booster packs, with an average of one Secret Rare card per booster box. This fifth expansion includes new character cards including Overhaul, and the Big 3! Each booster pack will include 11 cards, with
one character card seeded per pack
.
Prerelease events will start from June 23 at a local game store. These events are super casual since the focus is not the competition but a way to check out the new cards. Starting this set, the kits are individually packaged. It's great for new players and everyone gets a promo card. So make sure to join the event. You can look for a Pre-Release event by using the
UniVersus Gaming Network
. Pre-Releases are held from June 23 to June 30th.
And don't forget to preorder a booster box at the event. 15 characters make their first appearance!
My Hero Academia Collectible Card Game Set 5: Undaunted Raid
Booster Box - SRP: $110.00.