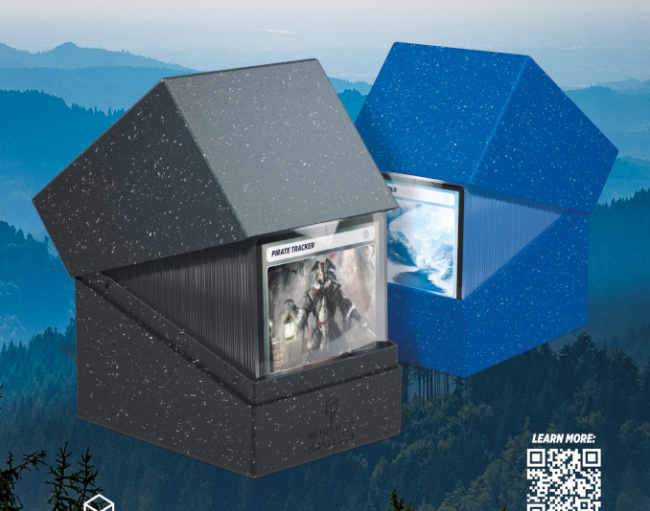 Sponsored
.
Attention hobby retail stores! Are you ready to take your Commander game to the next level? Look no further than the
Return to Earth Boulder 133+
by Ultimate Guard. Designed specifically for Commander players, this innovative deck box offers unmatched protection, convenience, and style, while driving towards our goal of sustainability, being made of 97% renewable materials.
The
Return to Earth Boulder 133+
is the perfect storage solution for your customers' Commander decks. With its spacious interior, it can comfortably accommodate up to 133 double-sleeved cards (UG outer and Inner), 100 triple sleeved cards (UG inner, outer and third sleeve), or 100+ of any inner and outer sleeved decks ensuring ample space for even the largest Commander decks with all those tokens in our current play environment. Say goodbye to worrying about fitting all the necessary cards into a single deck box!
UG understands that Commander players value customization and personalization. That's why the
Return to Earth
line offers multiple color options to suit every player's taste. Currently available in Black and Blue, with more colors to come, your customers can express their individuality while protecting their valuable decks.
Check out your distribution partners and place your orders for
RTE 133+
. The product should be widely available.