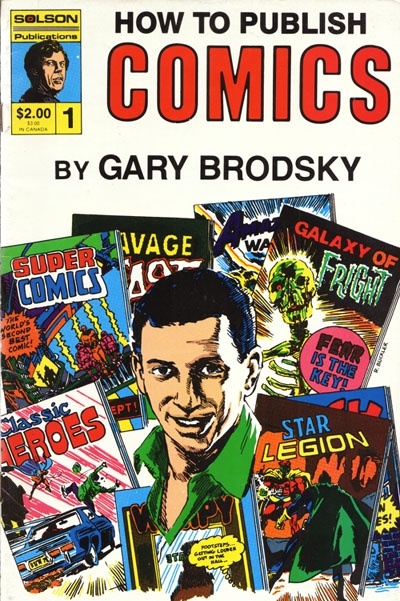 Pop culture historian and former comic retailer Robert Conte shared his thoughts on the passing of Gary Brodsky of Solson Publications.
Gary Brodsky, former publisher of 1980s independent powerhouse Solson Publications, has died.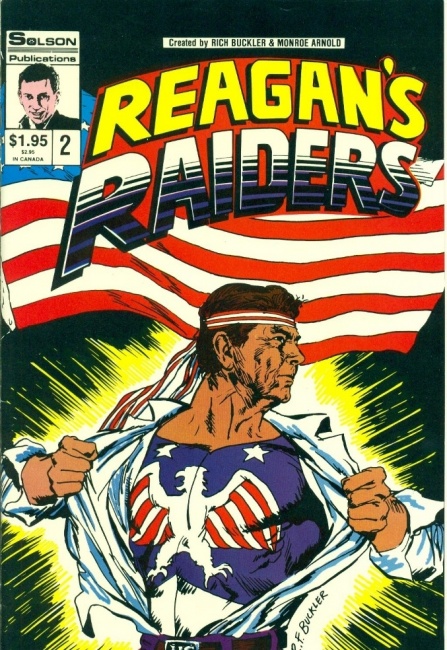 Gary was a pioneer of the black-and-white independent comics explosion in the mid-1980s. When
Reagan's Raiders
#1 was released in late 1986, it outsold Marvel's
G.I. Joe
at my store on a 3-to-1 ratio. That book, featuring then President Ronald Reagan as a machine gun-toting hero complete with a Captain America-inspired costume, brought many non-comics people into the specialty shops and they bought multiple copies. It was an insane time.
Solson Publications was the first Teenage Mutant Ninja Turtles licensee. Gary once told me sales of the company's
How To Draw Teenage Mutant Ninja Turtles, Teenage Mutant Ninja Turtles Martial Arts Training Manual and Teenage Mutant Ninja Turtles Teach Karate
were enough to finance at least a dozen other titles
.
Gary was ahead of the curve in knowing how successful the TMNT franchise would become.
Born and raised in Brooklyn, NY, Brodsky formed Solson Publications in 1985, its name derived as homage to Brodsky's late father, Sol Brodsky, a key executive at Marvel who passed away in 1984.
Teaming with longtime artist Rich Buckler, Brodsky created a successful "How to Draw..." series that included everything from aliens to erotica to superheroes.
How to Publish Comics,
released in the pre-Internet days when there were over 15 comic-book distributors, was an unexpected hit. "I threw it together in a day or two and later I learned how much it inspired artists and entrepreneurs to create their own comic-book companies," Brodsky said in a 1992 interview. "I'm still waiting for royalty checks from these publishers. Go figure."
Brodsky also published a title named
Solson's Christmas Special: Samurai Santa
which included the first published work of legendary artist and current DC Comics co-president, Jim Lee. Other titles published by Solson include
The Three Stooges
,
T.H.U.N.D.E.R. (Agents)
, and
Rock Heads.
Gary was a shameless self-promoter — crazy, quirky and an unsung hero of the comic-book industry. He was truly one in a million.
The opinions expressed in this Talk Back are solely those of the writer, and do not necessarily reflect the views of the editorial staff of ICv2.com.