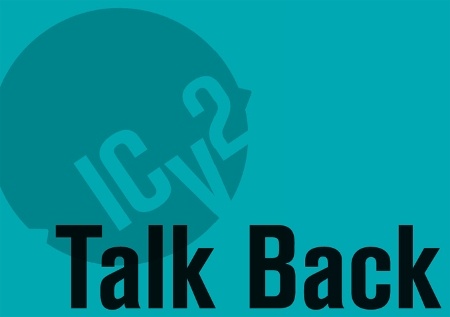 Mike Boze of HawgHead Comics in Fort Smith, Arkansas comments on the recently concluded Marvel Retailer Summit (see "Marvel Retailer Summit -- Day 1, Part 1" and "Marvel Retailer Summit -- Day 1, Part 2").
My name is Michael Boze and I am the owner of HawgHead Comics in Fort Smith, AR. My store opened in June, 1993 after being a convention retailer. I have had accounts with both Capital City and Diamond. My first retailer summit was the one in St. Louis in 1994 held by Capital City. My comments stem from the article by Milton Griepp on the Marvel Retailer Summit and the most recent comments from Dan Slott.
Over the last several years, I have had to answer often on the question: "What is Marvel thinking?" My usual response runs along the line of, "Can't really say because they have never called and asked me my opinion." The reply to that is usually standard and goes: "Well, they are running me off." One customer even went so far as to reply: "When Marvel decides that their target demographic is not a 13 year old girl, count me out." This customer went from being totally Marvel to buying 2 or 3 independent books a month.
I received several comments over the past week on the "absolute, close the door, don't bring it up again on the punishment of death" remarks on the possibility of the return of the married Peter Parker/Mary Jane. I got back into comics after my son bought a Spider-Man comic in the early 90's and never really had a problem with a married hero. As a hobby, my son and I decided to collect
Amazing Spider-Man
, the comic that pulled me from DC to becoming one of the legendary Marvel Zombie with issue #24 in May 1965, and Captain America. I was one of those who constantly declared, "Make mine Marvel." Now, I read neither one.
I know that my opinion is miniscule compared to the top 300 stores but I would like to express it anyway. As a retailer, I value the opinions of my customers. I listen to what they say and try to accommodate as best as I can. I would never decide next month to only buy Marvel and exclude DC. I would never decide to only buy independents (which are now my primary books to read, thank you Ed Brubaker, still some of the best Captain America storylines).
Currently this does not seem the model followed by Marvel, as typified by the above statement on the apparent Marvel target demographic. This is embodied by the view on whether or not there should be a married Peter Parker/Mary Jane.
As a former reader of
Amazing Spider-Man
and as a retailer I am past worrying about it, yet customers seem to care and this is visible when I am asked questions such as this, "Do you remember any outrage when they were married?" This is when I fall back on my patented response: "Can't really say because they have never called and asked me my opinion."
Maybe in the Marvel Retailer Summit, this issue can be explained. Tell us what actually was the problem of a married Marvel superhero, then maybe we can let this issue rest. Maybe one even better than Joe Quesada's views when we were given "One more Day."
The opinions expressed in this Talk Back are solely those of the writer, and do not necessarily reflect the views of the editorial staff of ICv2.com.