Hollywood is liable to be in turmoil next summer as various unions try to get a bigger piece of the fast-growing post-theatrical earnings pie, but the effect of a strike won't be felt for some time since the studios have been preparing for months. Few if any of the films slated for release in 2001 and discussed here should be affected. Even a film like Sony/Columbia's Spider-Man, which is set for a 2002 release, has begun shooting now in order to avoid being bogged down by the strike. Perhaps the studios will even do the right thing and let some of that gravy trickle down and avoid a strike.

Whatever the labor situation in Hollywood, it should be an interesting year in the theatres where an unusually heavy diet of sequels (Hannibal 2/9, Pokemon 3--- 4/11,The Mummy Returns 5/11,Scary Movie 2 7/4, Jurassic Park 3 ---7/18, Rush Hour 2?7/20) and remakes (Planet of the Apes 7/27, Ocean's 11 12/7, The Time Machine 12/14) will be enlivened (we hope) by some great directors, Ridley Scott (Hannibal), Tim Burton (Planet of the Apes), and Steven Soderbergh (Oceans 11). The trend of the year will be set by Ang Lee's Crouching Tiger, Hidden Dragon, destined to be the number one subtitled film hit ever, which will spur additional interest in Hong Kong Action films as will Kiss of the Dragon, releasing in July, which pairs French director Luc Besson (The Fifth Element) with martial arts maestro Jet Li. Hollywood will pay for its multitudinous sins just in time for Christmas by releasing Martin Scorsese's Gangs of New York on December 25th.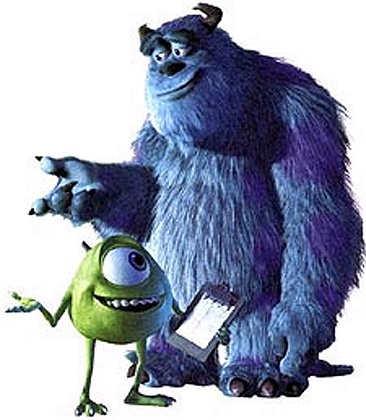 But will Hollywood's 2001 offerings provide retailers with any substantial merchandising opportunities? Let's start with animation, which has a built-in coterie of fans in our marketplace. Last year
Titan A.E.'s
failure spelled the end of Fox's animation studio and littered the landscape with unsellable toys which are now heavily discounted (see
'Record Year Disappoints'
). In 2001Warner's toon unit could be following suit if
Osmosis Jones
, a new animated feature involving, among others, the Farelly brothers (
Dumb and Dumber, Something About
Mary),
doesn't fare well. The overwhelming success of Disney's
The Lion King
inspired the other studios to create animation studios of their own, but even Disney has been unable to replicate the theatrical success of
The Jungle Emperor
(oops, I mean
The Lion King
). Disney's primary animation release for 2001 is
Atlantis: The Lost Empire
, reportedly a radical departure for the mouse house (let's hope they lose the sing-along). Mattel has a full line of action figures and pull-back vehicles based on
Atlantis,
so there could be some potential here if the film hits big. Sony will release the visually spectacular but narratively-challenged
Final Fantasy
:
The Spirit Within
directed by Hironobu Sakasuki in July, while the kiddie-oriented
Pokemon 3
is due out on April 11th. The best merchandising bet among animated films may well be the Thanksgiving release,
Monsters, Inc
., the Pixar/Disney (
Toy Story
) production featuring the voices of Billy Crystal and John Goodman and Pixar's superb computer animation, though another computer-animated film,
Shrek
(from Dreamworks) could do very well since it will debut early in the season (May 18) and benefit from a major advertising campaign.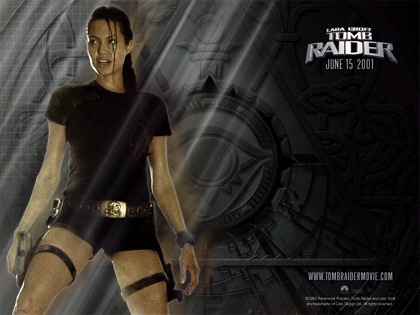 The live action blockbusters that should stir up the most interest in the collector market are Tim Burton's
Planet of the Apes
, Paramount's big budget
Tomb Raider
(6/15) with Angelina Jolie as Laura Croft,
A.I
(6/29) Steven Spielberg's return to science fiction, and, of course,
Harry Potter and the Sorcerer's Stone
(11/16). There has already been a land rush of Harry Potter movie merchandise into the mass market, and the danger of overkill is very real. Also, director Chris Columbus had better not tinker with the sacred text too much, since the Harry Potter audience dotes on every word.
While the Harry Potter crowd skews a little young for the collector market, Planet of the Apes, which stars Mark Wahlberg, Helena Bonham Carter, and Michael Clarke Duncan, already has a strong fan base thanks to the original series of Ape films (and the killer musical version done on the Simpsons). With the original Batman and Nightmare Before Christmas to his credit, Tim Burton can lay claim to being the ultimate maestro of movie-based toys. Both Hasbro and Applause are betting that he will create another symphony of sales with Planet of the Apes. Dark Horse Comics will provide the comic book adaptation and Topps will be creating a special trading card series.

Mass audiences may flock to Michael (The Rock) Bay's Disney version of Pearl Harbor or Kathryn Bigelow's Russian sub drama K-19 with Harrison Ford and Liam Neeson, but specialty retailers should be paying more attention to Kevin Smith's Jay and Silent Bob Strike Back, with Graphitti Designs putting out cool action figures of 'Bluntman' and 'Chronick,' and Image publishing a comic book adaptation of the film. Tomb Raider also has potential thanks to toys from Playmates and a trading card series from Inkworks. Inkwor
ks is also creating a card set based on
The Mummy Returns
, which stars Brendan Fraser and features the big screen debut of WWF's The Rock, while Jakks Pacific is turning out
Mummy Returns
action figures and Chaos will do the comics.
Another potential winner is the first film in New Line's live action trilogy based on J.R.R. Tolkien's
Lord of the Ring
books, which features a star-studded cast including, Nick Nolte, Sir Ian Holm, Sir Ian McKellen, Cate Blanchett, Liv Tyler, and Christopher Lee.
Topps will have trading cards based on
Lord of the Rings
, which will also benefit from state-of-the-art web marketing (
see 'LOTR Drives Web Traffic'
).
There should be a plethora of Lord of the Rings based merchandise available just in time for holiday season sales. On the other hand don't expect any tie-in tommy gun toys from
The Road to Perdition
, which will feature box office magnet Tom Hanks as a Depression-era hitman, but retailers should be able to make considerable hay with the Max Alan Collins/Richard Piers-Rayner graphic novel upon which the movie is based. Similarly,
From Hell
(now slated for the fall) should provide a prime opportunity to move the excellent graphic novel by Alan Moore and Eddie Campbell.
Even the Swami can't foresee which, if any, of this year's many other releases will have the out-of-left-field impact of 1999's Blair Witch Project. But even without an anomalous hit that fits the specialty market demographics perfectly, the films of 2001 should provide a few more sales opportunities for movie merchandise (see Best in Shows) than did those from the year 2000, which proved to be a real disappointment in spite of X-Men's strong performance at the box office.