The end of February brings an abundance of geek TV news.
The Walking Dead's Season 8 ratings slide doesn't seem to be abating. Despite the exit of a major character, the midseason premiere was the lowest-rated for the series to date, drawing a 3.6 rating in the 18-49 demographic with 8.3 million viewers according to Variety. The season also debuted to lower ratings than previously (see "The Bloom Is Off the Corpse?") Regardless, the midseason premiere was still the top-rated show for the day and easily bested its cable competitors. The Walking Dead also remains the top-rated show for the demographic, holding that position for six seasons running.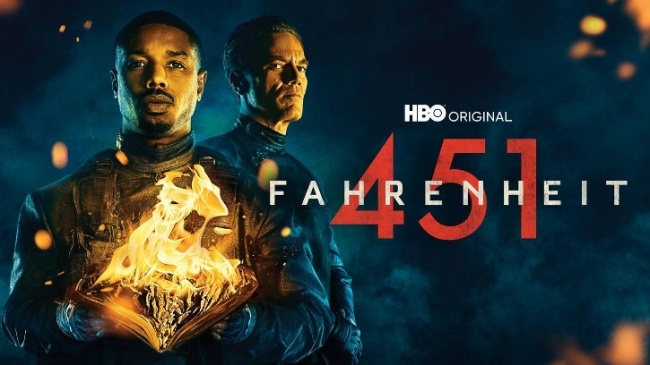 HBO debuted the trailer for its
Fahrenheit 451
adaptation. Hot off the role of Killmonger in
Black Panther
, Michael B. Jordan stars as Guy Montag in the new film version of Ray Bradbury's seminal dystopian novel about book-burning firemen. The film also stars Michael Shannon (
The Shape of Water
) and Sofia Boutella (
Atomic Blonde
) (see "
'X-Men: Dark Phoenix,' 'Ant-Man 2,' 'Fahrenheit 451,' 'Starship Troopers'
"). The film debuts in May.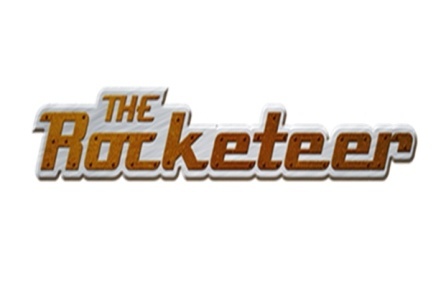 The Rocketeer
is getting a kid-friendly animated adventure from Disney Junior. The series, which is aimed at ages 2-7 and centers on Kit, a young girl who learns she is the next in line to be the jetpack-sporting Rocketeer, will premiere in 2019, according to
Deadline
. Each episode of the series based on Dave Stevens' beloved comic book character will feature a pair of 11-minute stories and an original song.
Lord of the Rings alum Miranda Otto has been cast to play Zelda Spellman, the stricter of Sabrina's two aunts, in Netflix's adaptation of The Chilling Adventures of Sabrina. Kiernan Shipka (Mad Men) plays the lead in the 20-episode series about the teenaged half-human, half-witch (see "'Runaways' In, 'Inhumans' Out, Sabrina Cast, 'Animaniacs' Return, 'Got' Most Pirated, It's Godzilla's World on Netflix"). A release date is yet to be announced.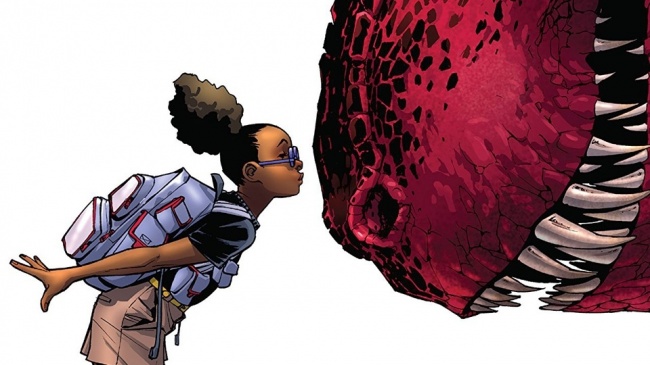 Pint-sized super genius Lunella Lafayette and her giant red dinosaur are getting an animated series with the Disney Channels Worldwide.
Marvel's Moon Girl and Devil Dinosaur
is being produced by Lawrence Fishburn (
black-ish, The Matrix
trilogy) and Helen Sugland. Cinema Gypsy Productions and Marvel Animation will produce with visual development and animation by Titmouse. It has not been determined yet whether the show will air on Disney Channel, Disney XD, or Disney Junior. The character was created by writers Amy Reeder and Brandon Montclare and artist Natacha Bustos (Tamra Bonvillain colors the ongoing series).
Bruno Bichir (Narcos, Absentia) has been cast in Titans. He will play Dr. Niles / The Chief, a brilliant but controversial medical scientist, in a recurring role reports Deadline. He joins Minka Kelly (Dove) and Alan Ritchson (Hawk) (see "First Look at Hawk and Dove"), Brenton Thwaites (Robin) (see "First Look at Robin's Costume"), Anna Diop (Starfire), and Teagan Croft (Raven) (see "Misty Knight's Bionic Arm; 'Heartthrob' Optioned; 'Locke and Key,' 'Titans,' 'Quantum And Woody' Casting"). The show will air on DC's direct-to-consumer digital service (see "Live-Action 'Titans' Will Air on DC Digital Service") in 2018.