The latest news on several geek TV projects is totally insane-y.


Marvel's
Runaways
has been renewed for a second season on Hulu according to
Variety
. The finale for the 10-episode first season aired this week. The second season will expand to 13 episodes. The series is based on the comic by Brian K. Vaughan and Adrian Alphona. Marvel has several collections on the calendar this year (see "
Marvel Announces 'Runaways' Collections
"). Marvel recently relaunched the series with acclaimed YA author Rainbow Rowell on writing duties (see "
Rainbow Rowell to Write 'Runaways'
"). In the lead up to the first season, the new comics did well in the direct market (see "
Top 300 Comics Actual--September 2017
" and "
Top 300 Graphic Novels Actual--September 2017
").
Inhumans
probably won't be returning for a second season. The confirmation came during a talk with ABC entertainment president Channing Dungy (via
Variety
). "It didn't perform up to the level we would have wanted," she said. IMAX and Marvel Studios had already forsworn the series after abysmal reviews and ratings (see "
IMAX, Marvel Studios Swear Off 'Inhumans'
").
Netflix has found the lead for
The Chilling Adventures of Sabrina
:
Mad Men
alum Kiernan Shipka. Netflix has ordered 20 hour-long episodes for the series about the teenaged half-human, half-witch (see "
Sabrina the Teenage Witch's Chilling Adventures Move To Netflix
"). A release date is yet to be announced.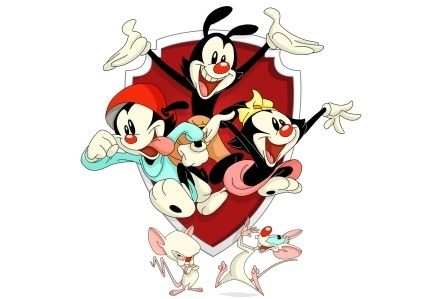 The Animaniacs are returning to the small screen thanks to Hulu. The streaming service placed a two-season straight-to-series order for the further adventures of Yakko, Wakko, and Dot, and original executive producer Steven Spielberg in on board to executive produce once again reports
Deadline
.
Animaniacs
will begin airing in 2020. Hulu and Warner Bros. also inked a deal that makes Hulu the exclusive streaming home for the original
Animaniacs
episodes,
Pinky and the Brain
,
Elmyra and the Brain
, and the complete
Tiny Toon Adventures
.
Likely surprising no one,
Game of Thrones
was the most pirated show of 2017, marking the sixth year in a row that is has topped
Torrent Freak
's top ten (see "
'Westworld' Among Most Pirated For 2016
"). Geek TV dominated the illegal downloads in 2017, taking up eight spots on the list:
The Walking Dead
(repeat performance at #2),
The Flash
(#3),
The Big Bang Theory
(#4),
Rick and Morty
(debuting at #5),
Sherlock
(#7),
Vikings
(#8), and
Arrow
(#10).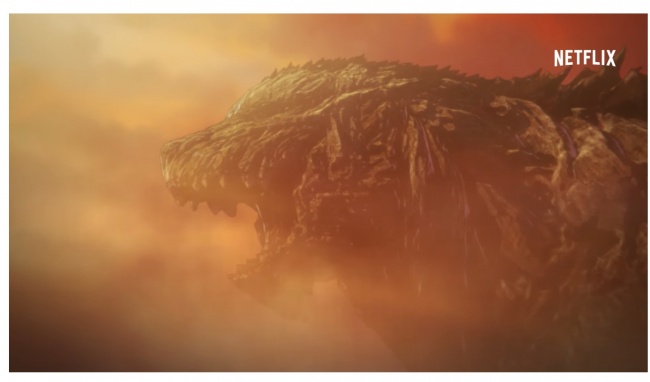 Netflix Japan has debuted the final
Godzilla: Planet of the Monsters
(also called
Godzilla: Monster Planet
) trailer. The animated film -- the first in a planned trilogy -- debuted in Japanese theaters in November (see "
'Deathstroke,' 'Polar,' 'Godzilla: Monster Planet,' Live-Action 'Dora,' 'Hellboy'
") and is scheduled to debut the streaming platform on January 17. While some of the title cards are in English, the audio on the trailer is in Japanese. Regardless, it has some pretty impressive shots of an animated take on the original movie kaiju.